---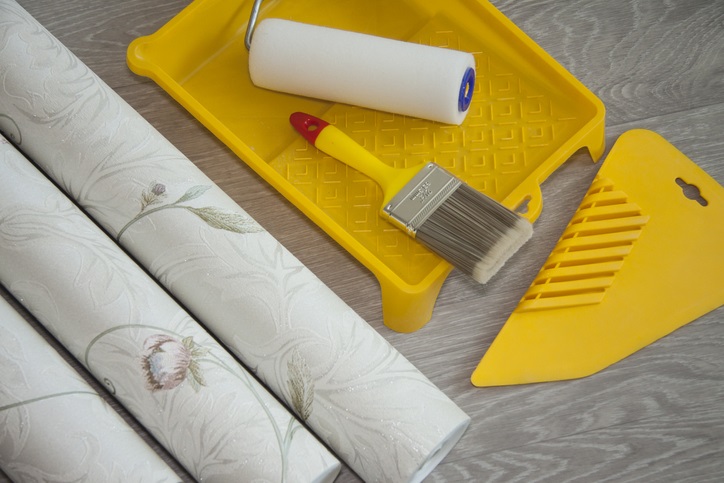 ---
Wallpapering isn't expensive and can allow you to create amazing results to boost your home aesthetics! However, it's one of those home remodels where you should start off small: just paper one wall to introduce something completely different before you tackle other rooms.
Settling on design can be difficult because of the different wallpapering choices available to you. You can quickly be overwhelmed by the sheer number of colors available to you. But one thing you should always do is to ensure that the wallpaper you use is good quality!
Accent Walls 
When it comes to wallpaper, think of it as an accent. This being the case, keep in mind that the adage "less is more" applies. Wallpaper is an accessory, so bold patterns and bright colors should be used sparingly.
Scale 
One thing you should know is that patterned paper can overwhelm a room. That's why you need to ensure that your choice of wallpaper design is suitable for the scale of the room you're covering. A too-busy design can overwhelm a small room.
Holes & Dents
It may seem like a logical thing to do, but we'd advise you not to just paper over holes and dents. Instead, spackle and sand any blemishes before applying wallpaper, as they're otherwise likely to show through.
Consider a Pro
Perfectly papering a wall is not as easy as it looks. You may want to save yourself the frustration by hiring a professional to ensure that the job gets done right — from matching patterns to making sure there aren't any bubbles or creases trapped in the paper, and that everything is properly aligned.
With the right tools and guidance from professionals, your wallpaper project is sure to be a success!
To learn more about what expert home remodeling and kitchen contractor DreamMaker Bath & Kitchen of Livonia can do for you and your home, simply give us a call at (734) 390-9191. Start a conversation with us today!