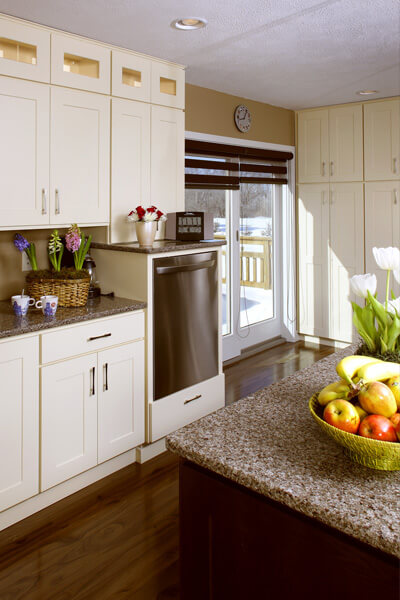 There are many ways to help keep you and your family members independent, and this is one option that has a limitless amount of possibilities.
Visit Your Local Design Center to hear about the many products and services we offer to help create safe, independent living situations.
DreamMaker remodeling experts are here to help you or a loved one achieve the highest level of living no matter the budget or the request. This will allow you or a loved one to stay in your home through all seasons of life.
You also can accommodate guests who may have special mobility needs or small children who love flickering the light switches. Choosing a universal kitchen creates a safe environment that accommodates all in a comfortable yet stylish fashion.
Your kitchen will be transformed into a safe and fun environment that fits within the confines of your taste and your budget while maximizing the capacity of independent living.