The Journey
At DreamMaker Bath & Kitchen, we never stop looking ahead. It's this tireless attitude that has made us who we are today. In June 2018, we were named the sixth largest full-service remodeling company in the nation by Remodeling Magazine affirming DreamMaker as one of the most trusted names in the kitchen, bathroom and interior remodeling industry. In our company's history, we have been honored to receive 15 GuildMaster Awards, over 5 Remodeling Big 50 Awards, design awards year after year and an average 96% recommendation rate from surveys who have been surveyed via Guild Quality. Our history started with a commitment to our clients and we are still on the journey to better serve you. Read on to learn how it all began.
A Tradition of Innovation
We got our start back in 1975. Since 1988, under the name Worldwide Refinishing Systems, Inc., our network continuously created a vast array of possibilities to turn kitchens and bathrooms into personal reflections of yourself. Early innovation led to a system to put a hard surface topcoat on porcelain bathtubs and sinks, which became the foundation of the company that one day would become known as DreamMaker Bath & Kitchen® by Worlwide. The company, under The Dwyer Group umbrella, grew nationally as Worldwide Refinishing Systems, Inc. We became a recognized leader in our trade. While our name explained what we did, it didn't express all that we offered and company was focusing more and more on
remodeling kitchens
and bathrooms. And so, in 1999 we were rechristened DreamMaker Bath & Kitchen by Worldwide. This new title captures the mission that we've always had: to not only refinish and
resurface bathrooms
and kitchens but to reinvigorate them as well, through redesign and renovation with excellence.
The Leadership Focus is People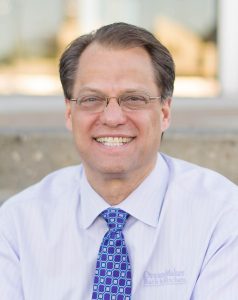 When DreamMaker President and CSO Doug Dwyer bought the company from his family in 2003, the dream continued as the company vastly expanded its services, moving beyond resurfacing and refinishing to become a full-service interior remodeling company focused on improving lives. Today, we know that tradition of innovation and our continuing dream are driving our company to grow across the nation in order to serve and enrich people's lives with dignity, excellence, humility and respect.
At DreamMaker, our bottom line is people.
Throughout the course of our franchise's history, DreamMaker Bath & Kitchen has sought to treat people with respect and integrity as part of our company's
Code of Values™
. To learn more about DreamMaker's history and milestones or if you're interested in franchising opportunities, visit our
franchising website
today.