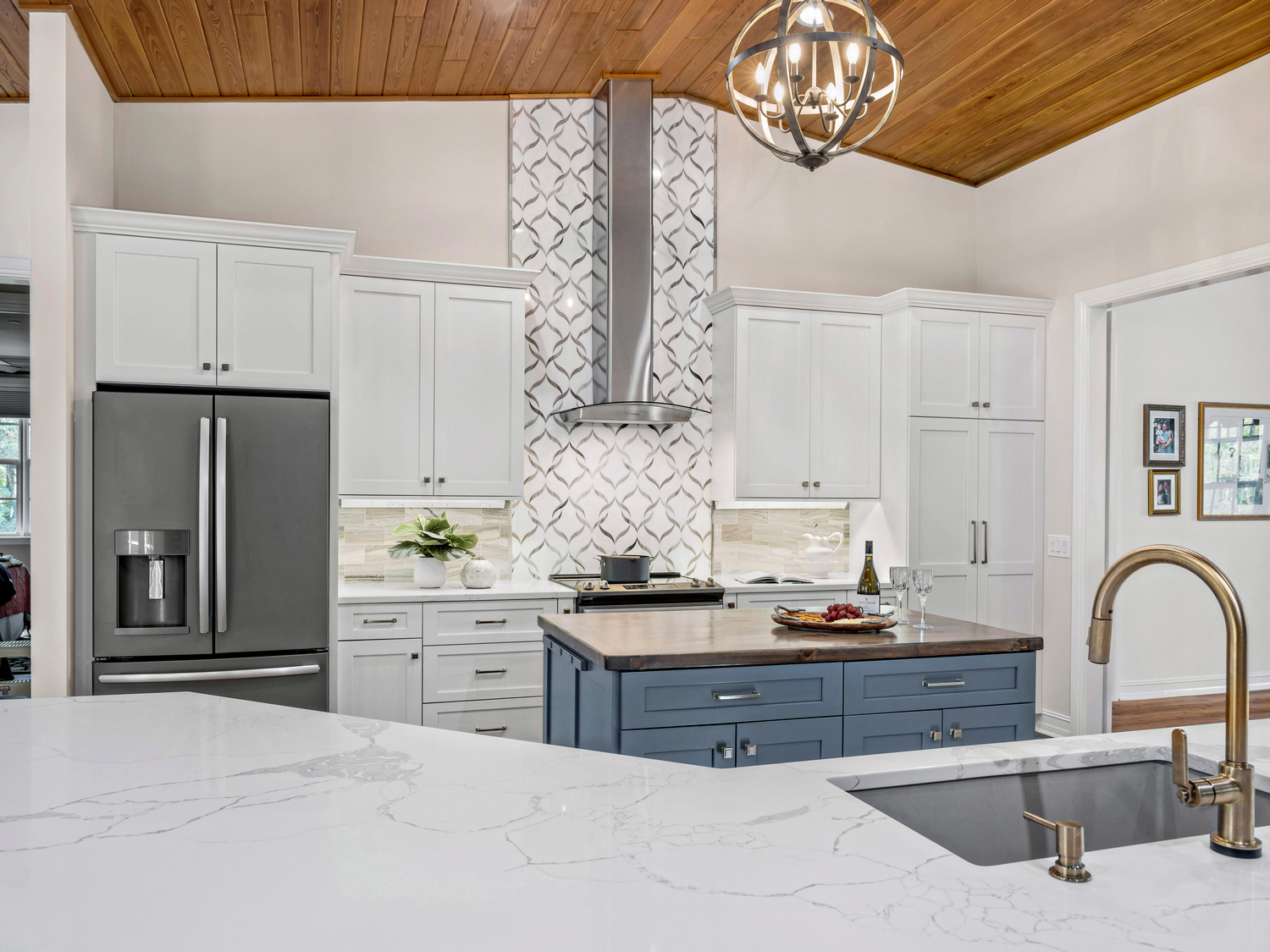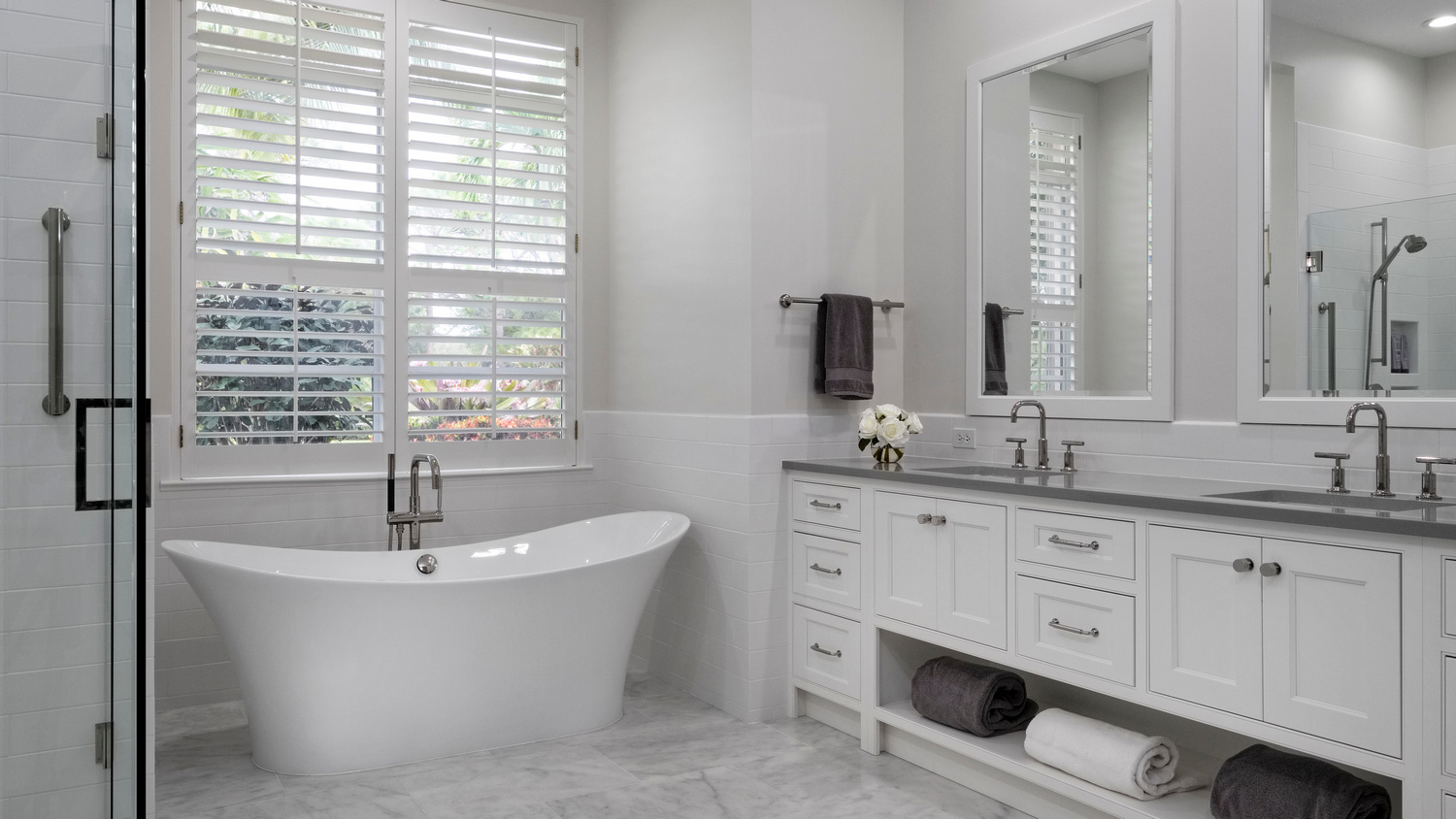 What Dream Can We Create For You?
Our Team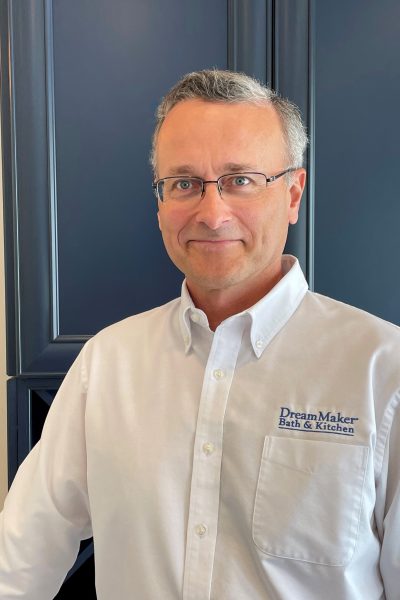 Brad Jacobs
Since growing up in northern Virginia, Brad has always had a passion for building, fixing, and improving things.  Summer jobs in new home construction and at a stair manufacturing company helped to pave the way for attending the College of William & Mary, where he met his best friend and future wife, Lila.  After going on to receive a PhD in chemistry, Brad pursued a successful career as a technical leader for R&D in Fortune 500 companies, developing products for industrial adhesives and coatings markets.
Brad and Lila were blessed with two wonderful daughters, Maya and Marina.  Between driving his girls to soccer games, music and dance lessons, Brad...
Reviews See what our customers
are saying about us
\"We had both of our bathrooms completely remodeled. They came out beautiful. Very happy with the workmanship and the support from Brad throughout this endeavor. We are very pleased with the entire job. Thanks. Job well done.\"

Harry | Castle Hayne, NC

The kitchen remodel was completed in a timely and professional manner. I felt comfortable working with the staff at DreamMaker. Well done.

Melissa | Wilmington, NC

I have remodeled nine houses and have never had such a positive experience as I had with Brad of DeamMakers. He carried me around on a pillow and handled EVERY detail and issue. The contractors that he hired were amazing in all aspects - the quality of work, timeliness, engaging personalities, quiet, considerate, the anticipation of my needs, and willingness to go the extra mile. They even thought my cats were precious! ...more

Janet | Wilmington, NC

Brad and his team are top notch! Very professional and friendly. I love my new kitchen- thanks for everything!

Jen | Wilmington, NC

The whole process was very easy. The crew doing the work was very professional.

Gary | Leland, NC

Great experience from the moment we met Brad until the project was finished. Brad and Lori were able to guide us through the process - from designing our space to choosing our finishing touches - all the while making us feel we were their top priority.

Jim | Porters Neck, NC

They were really terrific to work with. The job came out fabulous.

Loren | Wilmington, NC

I loved working with the DreamMaker team! Brad and Lori were professional, responsive, and full of great ideas to help us remodel our very outdated bathrooms into beautiful, modern spaces.

Thekla | Wrightsville Beach, NC

My wife and I recently purchased a vacation home on Carolina Beach that needed complete remodeling of the kitchen, master bedroom, master bathroom, powder room, and complete new flooring throughout the first floor. We choose DreamMaker Bath & Kitchen for our one stop remodeling project. There were many service choices out there, such as standalone contractors for each specific service, i.e., plumber, electrician, cabinets, flooring etc., or handy man services, or general contractor/builders. We had no time or experience to be our own GC for this project, and most builders were too focused and busy wanting to build new homes versus remodel a home. DreamMakers (Brad and his team of designers and building specialists) was exactly what we needed. They were a one stop remodeling shop for our remodeling of kitchen, bath, flooring, electrical, plumbing, and painting. They have all ranges of products moderately priced to high end and Build out your ideas and concepts that fit within our price range. Brad came to our house and listened to our ideas. He is an amazing listener. Just a few days after our meeting he had a drawing of the concept we shared with him. It was amazing to see our ideas come to life. As we started the project, we met with Brad's designer Lori, who spent a day with us meeting with plumbing, tile, and flooring contractors assisting us in picking out the designs. Wendy the other designer was also very helpful in finalizing some of the details on the final touches. As for timing, Brad and team kept to their time line. In my experience, not many projects especially ones this big stay on tract but Brad's team delivered !!! We love our "newly" remodeled home! Looks amazing! ...more

Todd | Carolina Beach, NC

DreamMaker Kitchen and Bath helped us achieve a truly dream kitchen. Working with them was fantastic from the initial estimates, design, implementation, to finishing touches the work was detail oriented and well thought out. Our design leader was Brad Jacobs. His team of craftsmen were respectful and careful while they worked in our home. They always cleaned up any dust and debris after a day\\\'s work so we could have relaxed evenings during a major remodel. I am incredibly happy with our kitchen\\\'s transformation. It has increased the value of our home and made it a joy to cook in. We would gladly call them back to work on another home project. ...more

Glori | Wilmington, NC

Thank you, Brad! We are so thrilled with the kitchen. It's been a great experience!

Jade | Wilmington, NC

Just wanted to say, we are enjoying our kitchen!! Thank you Scott

Scott | Hampstead, NC

Irene Pappas recommends DreamMaker Bath & Kitchen of Wilmington: This was my second fantastic project completed with Brad and the DreamMaker team. We had such a great experience renovating our 3 full baths with them that I knew I had to hire them for our total kitchen reno and half bath update. Once again, I was extremely pleased with the results! The project came out perfectly but my favorite thing about working with DreamMaker is the process! I cannot begin to explain how flexible and easy it is to work with them. Brad and his team listen, problem solves, and design to your specific needs. He and his team are also highly collaborative - which is hard to find! As with any project, there were some surprises along the way and Brad\\\'s team handled them so well that I did not even know there were any surprises to begin with- truly the dream! I am so grateful for DreamMaker and would highly recommend them to anyone looking into a home remodel! ...more

Irene | Wrightsville Beach, North Carolina

Brad and his team did a wonderful job with our full kitchen renovation. From helping us select materials to keeping us updated throughout construction - it was a painless and positive experience. Great quality and done on schedule. We love our new kitchen!

KC | Wilmington, NC

Brad and his team performed extremely well during our total kitchen remodel. The results exceeded our expectations. We would use them again without hesitation.

Mark | Wilmington, NC
Previous
Next
Events
We've got exciting things in store for our customers! Look for upcoming events and virtual seminars coming soon.
Our Process It's our job, but we never forget it's your home.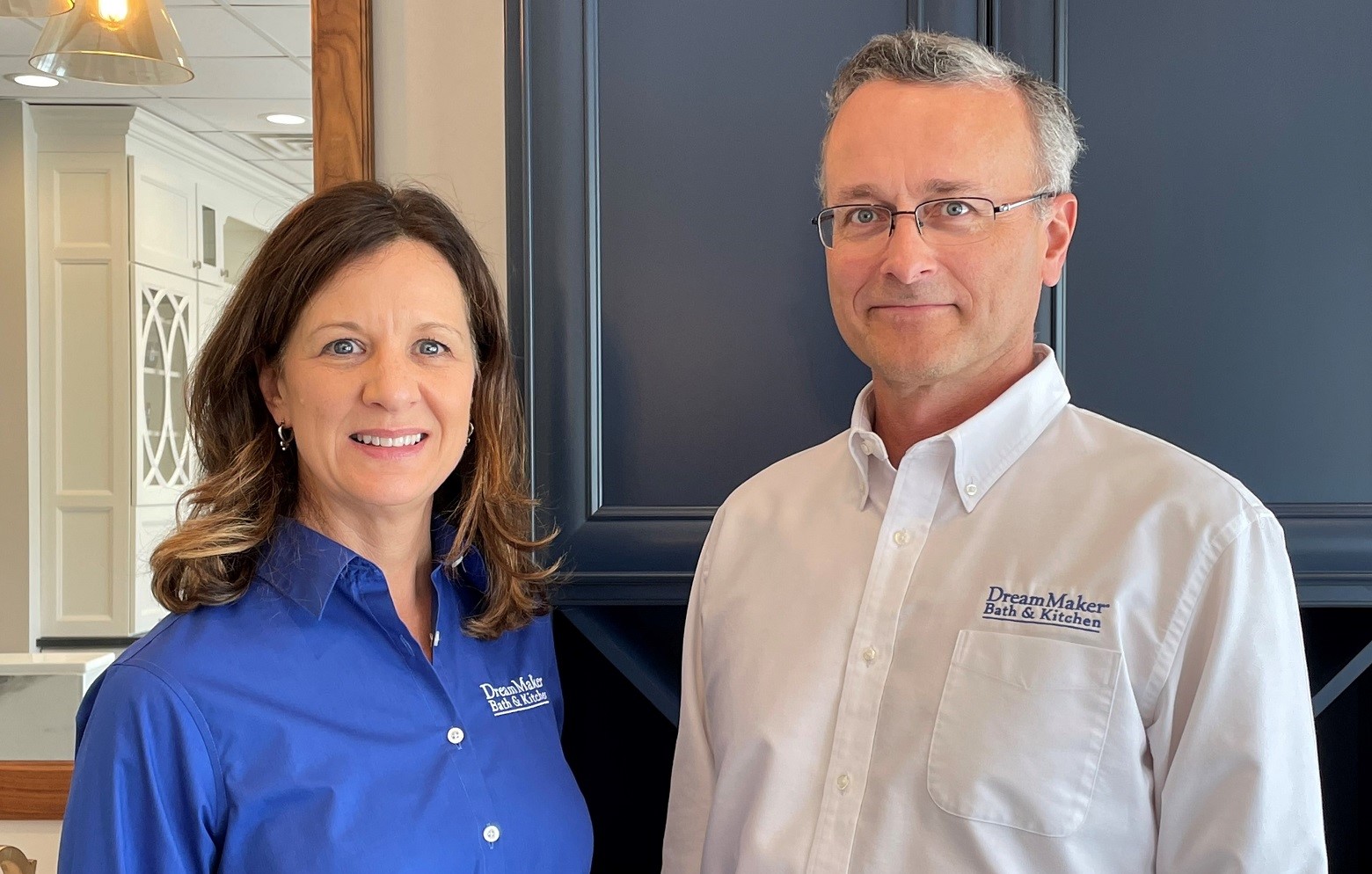 monday

9:00AM - 05:00PM

tuesday

9:00AM - 05:00PM

wednesday

9:00AM - 05:00PM

thursday

9:00AM - 05:00PM

friday

9:00AM - 05:00PM

saturday

sunday

CLOSED
What Is a Biophilic Bathroom?
In recent years, the design concept called "biophilic bathroom" has been gaining traction among homeowners and designers alike. It blends natural elements with modern aesthetics to create a serene, rejuvenating environment. Read o...
Designing a Kitchen for a Busy Household
If your household is constantly on the go, you may find your kitchen struggling to keep up. That said, a well-designed kitchen can be extremely helpful for busy families. It can streamline daily activities, promote organization a...