---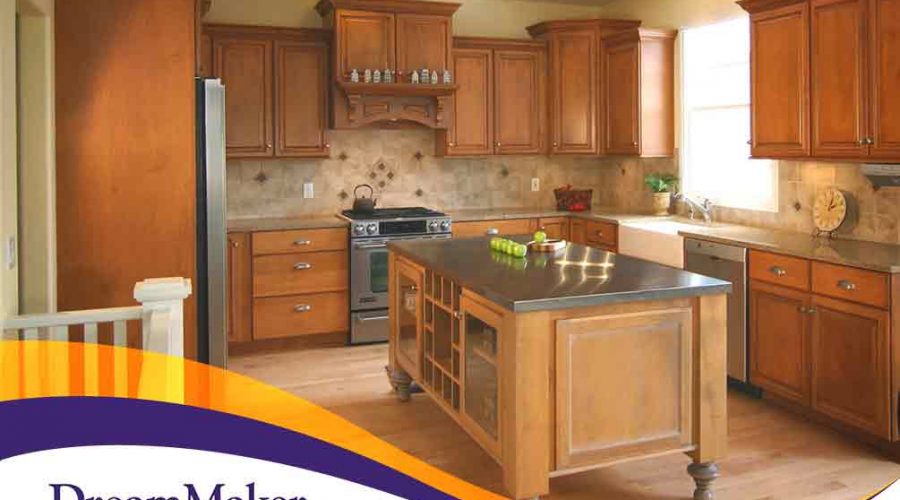 ---
When you hire DreamMaker Bath & Kitchen as your home remodeling contractor, our designers will first sit down with you so they can better understand what it is you are looking for. Equipped with this knowledge and their experience, they'll work to provide you with the most appealing and functional interior design to meet your needs.
We will then help you in selecting fixtures, color and finishes. That way we can more easily determine costs and set more accurate expectations for pricing the kitchen remodeling job or bathroom upgrade project you have in mind. Here's more about the design process.
Talking Points
Step One: We Listen to You
Our initial meeting will be dedicated to you. We'll listen to your vision for your project. What do you love about your space? What needs to change? Show us pictures of rooms you love and that you hate — and discuss these with us. Create a Pinterest board to share what appeals to you. We want to ensure that we create a beautiful, comfortable space for you, within your budget.
You can also choose to build around a piece you love, such as an antique vase, a tapestry or a painting. Be upfront about your pet peeves too, so your designer knows what to avoid. Help us understand the scope of your project and the general price range where you're comfortable.
Step Two: The Consultation
Next, we'll visit your home and walk through the area you want to be remodeled. We'll discuss your objectives, making sure we pinpoint the specific needs for your project. We'll use the information we gather, show you samples of our work that tie in with what you envision and, together, finalize your unique design plan.
Expect this meeting to involve an overview site analysis and discussion of your needs and wants, so we can advise you of your options. Remember to plan your budget with some wiggle room in case of unexpected expenses, because no matter how thorough the consultation, surprises can happen.
Step Three: The Final Plan
You may want to do a few virtual consultations later in the process, involving your designer sending links to products you can select from such as faucets and light fixtures, but it's best to make selections such as countertops and flooring in person.
Discuss solutions that will satisfy your home improvement goals with your designer. This may take several meetings depending on the needs of your project and vision.
Customer Focus Is Our Priority
At DreamMaker Bath & Kitchen of Livonia, our designers give you the advice and expertise you can draw on to create the home of your dreams. We are dedicated to your satisfaction. To start a conversation, just give us a call at (734) 210-0000 or fill out our online form to contact us.