---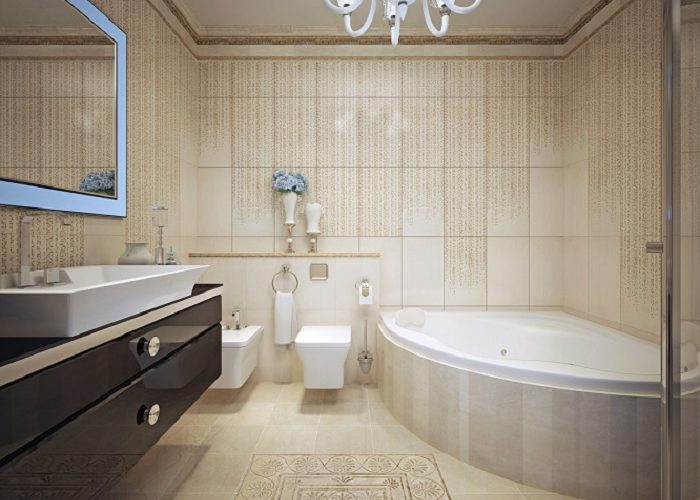 ---
Most homes in the U.S. have at least one bathtub that is typically designed with an enclosure of some sort. Surrounds, as these enclosures are known, are exposed to a lot of water, which is why a bathroom remodeling contractor will advise you to pick out a non-porous surround material like tile. Acrylic, composite stone, cultured marble, fiberglass and similar solid surfaces are other good options.
Surrounds are easy to install, and many come in one-piece acrylic and fiberglass tub surround units that are perfect if you're working on new construction or on a major remodeling project. Three-piece or five-piece surrounds are better suited to remodels where the bathtub remains a part of the new design.
Keep the following tips in mind when shopping for your surround.
Tubs are usually 60 inches long, but widths can vary significantly, which is why you need to purchase a surround kit either with the right measurements for the tub, or one with adjustable dimensions. If it's not in the cards for you to both replace the tub surround and install a new tub all in one go, a little research will make it easier to ensure that your tub surround fits the existing tub.

You will likely want to match your new tub surround to the color of your existing bathtub (presuming you're using the old one), especially since matching sink color, toilet color, and tub color is the norm for most bathrooms — this gives the same look and finish to lend the room a seamless look.
Tub surround kits are an affordable way to remodel a bathroom, but ceramic tile and other wall choices have their advantages as well, so think about your choices carefully before making a final decision.
Design Your Dream Bathroom With DreamMaker
With the best bathroom remodeling services, you can have the bath of your dreams! As a trusted and experienced bathroom remodeler, DreamMaker Bath & Kitchen of Livonia can help you decide on the bathroom surround for your bathroom, along with countless other design options. Call us today at (734) 390-9191 to schedule a free consultation.