---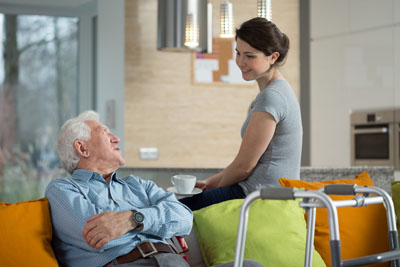 ---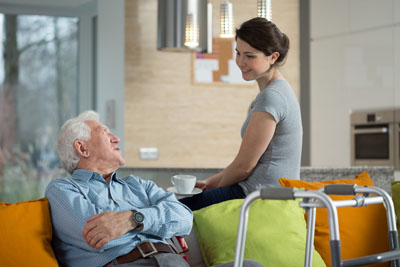 With age comes wisdom, but also an increased risk of injury at home due to accidental falls. While getting older certainly has benefits, mobility can become an issue. If you or a loved one is struggling to complete simple tasks at home, it may be time to plan an aging-in-place home remodeling project. Consider these popular upgrades before speaking with a professional contractor in your area.
Grab Bars
Many Detroit homeowners find that adding grab bars in bathrooms is a great aging-in-place home remodeling project. This bathroom update is particularly beneficial near toilets, bathtubs, and showers, so it can keep you or your loved one from losing their balance and falling.
Anti-Slip Flooring
Another great aging-in-place home remodeling option in Detroit is anti-slip flooring. While often utilized in bathrooms, anti-slip flooring is perfect for kitchen remodeling as well.
Curbless Showers / Walk-In Tubs
Having your home remodeling contractor install a curbless shower or walk-in tub may also be appropriate. Depending on the situation, either of these aging-in-place options could be an ideal alternative to traditional units.
Interested in Aging-in-Place Home Remodeling in Detroit?
Do you think aging-in-place home remodeling is right for you or a loved one? Now that you're familiar with some of the most common aging-in-place options, it's time to find a reliable contractor in Detroit. If you're ready to begin your update, contact DreamMaker Bath & Kitchen in Livonia today. You can count on our highly-trained and experienced contractors to provide expert design advice, quality workmanship, and superior customer service. We have the skills required to tackle any project, regardless of size and complexity. Visit our website for more information about our company and the services we offer. Call (734) 390–9191 to schedule a consultation with one of our contractors. We look forward to providing you with all your aging-in-place home remodeling needs in Detroit!
Detroit Home Remodeling
We are happy to serve you in the Livonia area, including Livonia, Novi, Farmington Hills, West Bloomfield, Walled Lake, and Downtown Detroit