---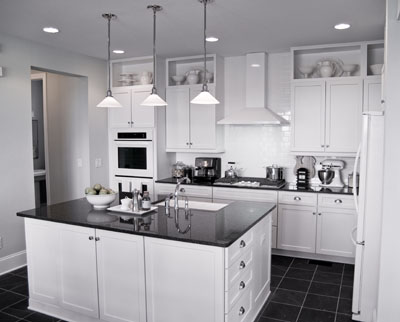 ---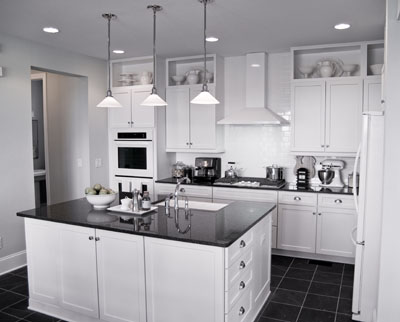 Is it time for a kitchen remodeling project in Walled Lake? Whether you're making a few minor changes or reimagining the entire space, incorporating new lighting into your design is a great idea. Older houses are notorious for having poor lighting. Your local home remodeling company can help you brighten up your life and kitchen, but it's a good idea to do some research before scheduling a consultation. Consider these popular lighting options. Then find a qualified kitchen remodeling contractor in Walled Lake for assistance.
Recessed Lighting
Over and Under-Cabinet Lighting
Under-cabinet lighting helps with food preparation by illuminating your countertop, while over-cabinet lighting adds ambiance. One or both may be appropriate for Walled Lake kitchen remodeling.
Skylight
Love natural light? Skylights make a beautiful addition to both kitchen remodeling and bathroom remodeling in Walled Lake. They're both functional and aesthetically pleasing.
Need Professional Kitchen Remodeling Assistance in Walled Lake?
Are you ready to begin your kitchen remodeling project in Walled Lake? Now that you know more about lighting options, it's time to find a reliable contractor in your area. Fortunately, help is just a call away! To receive expert remodeling advice, quality results, and amazing customer service, contact DreamMaker Bath & Kitchen in Livonia today. All our contractors are highly-trained and experienced, with the skills and know-how required to complete any project, big or small. If you can dream it, we can make it a reality. Visit our website for more information about our company and services, or to request a consultation online. You can also call (734) 390–9191 to schedule an appointment. You can count on us for all of your bathroom and kitchen remodeling needs in Walled Lake.
Walled Lake Kitchen Remodeling
We are happy to serve you in the Livonia area, including Livonia, Novi, Farmington Hills, West Bloomfield, Walled Lake, and Downtown Detroit