---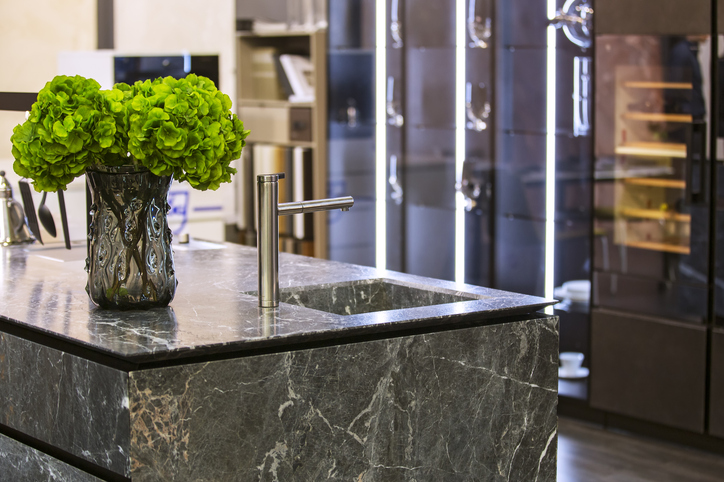 ---
The kitchen island is one of the most versatile parts of a kitchen. You can use it for extra storage and countertop space, and it can also serve as an extra dining table. In today's article, DreamMaker Bath & Kitchen of Livonia, the leading kitchen remodel contractor in our local area, will discuss some kitchen island ideas you can use for your next kitchen remodeling project.
Use Your Kitchen Island to Tie the Room Together
Your kitchen island can serve as a beautiful design element. It acts as a natural focal point for your kitchen because of its position. Use this opportunity to paint your kitchen island in colors that complement the rest of the kitchen. With the right colors and design, your kitchen island can tie the whole room together.
Use a Unique Base for Your Kitchen Island
If you have enough storage space in your kitchen already, then you can use a drawerless base for your kitchen island. There are sleek and storage-free base designs that look incredibly striking. They can add a lot of character and personality to your kitchen. As a bonus, they can also make the kitchen look more spacious.
Use Two Kitchen Islands
Instead of building one large kitchen island, consider using smaller back-to-back islands instead. The two kitchen islands will look aesthetically pleasing together, plus they can provide much more storage and counter space in comparison to a single, large kitchen island. You can use one kitchen island as a dining space, while utilizing the other as a food prep station.
Let's Start a Conversation
You can rely on DreamMaker Bath & Kitchen of Livonia for all of your bathroom and kitchen remodeling needs. We have many years of experience and we work with some of the most skilled craftsmen in the industry. We're known for treating our customers with respect and integrity. Call us at (734) 390-9191 to learn more about our services and products, or to schedule a consultation.