---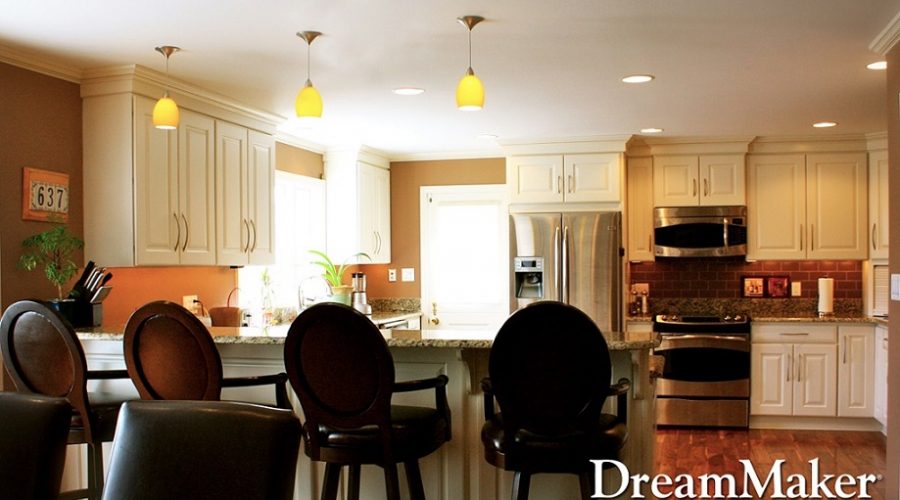 ---
A butler's pantry is more of a practical kitchen design solution rather than a fancy kitchen feature as its name might suggest. But does the butler's pantry have a place in today's kitchen? DreamMaker Bath & Kitchen of Livonia, your local kitchen remodeling company, discusses the butler's pantry and how it can enhance your kitchen.
Part of History
A butler's pantry, also known as a scullery, has long been a prominent kitchen feature in mansions and large homes. Historically, this type of pantry housed the family silver and precious china, as well as large serving dishes used for gatherings. Usually heirlooms, these items were kept under lock and key and entrusted to the family butler — hence the name.
Butler's Pantries Today
Butler pantries are typically located near the kitchen, just off the main dining area. This space is used for assembling meals before serving. Here you'll find countertops and storage options like cabinets for glassware, table linens, candles, vases and various items to set the table. Today, you don't have to have fine china or heirloom silverware to have a butler's pantry, and you most definitely don't need to have a butler!
Present-Day Practicality
You wouldn't want to be making last-minute food preparations just as your guests are arriving, would you? You don't want to take up storage space in the main dining area, either. The good news is that a butler's pantry effectively addresses these two modern-day kitchen concerns. Its convenient location makes it ideal as a staging and storage area.
Convenient & Beautiful
A butler's pantry definitely makes a practical and stylish kitchen addition. Got a few kitchen redesign ideas that you want to turn into a reality? Let DreamMaker Bath & Kitchen of Livonia make it happen! Give us a call today at (734) 390-9191 to schedule an appointment.