---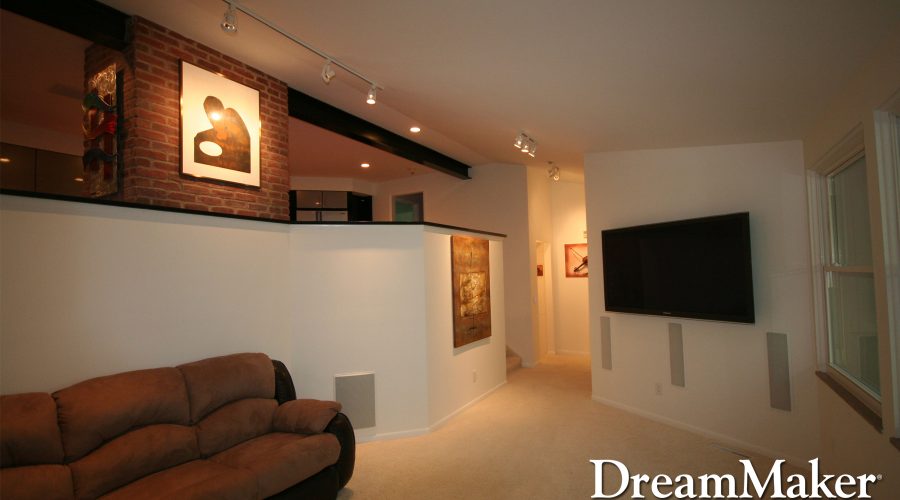 ---
Natural light in your home can improve your mood, lower stress levels and even make you more productive. However, some rooms don't get enough sunlight, making them feel more like caves. Brighten your dark spaces with these tips from DreamMaker Bath & Kitchen of Livonia, a trusted interior remodeling contractor.
Choose White
While the first thing that might come to mind when illuminating dark spaces is to use mirrors, there is another way. Painting the walls and ceiling white will make the room brighter because this color doesn't absorb any light. You can bring in even more light by using other white elements like artwork, frames, furniture, curtains and beddings.
Light-Reflective Flooring
Choose lighter-colored carpet or pale hardwood flooring for your home remodeling project. Light stains are ideal for flooring in busy spaces because they resist scratches better. Vinyl flooring is another option if you're on a budget. Laying down a large, light-colored rug will also have a brightening effect on your space.
Sleek Furniture
Avoid dark, bulky, heavy furniture as much as possible. Instead, choose slim, low-profile pieces that leave plenty of open space within the room. Consider furniture that will reflect light like mirrored sideboards, acrylic accent pieces and glass tables.
Wall Lights
Consider adding lights to the ceiling, close to the walls, to cast light down onto the walls. This trick can emphasize details like traditional cabinetry or brick. You can replace a flush-mount ceiling light or a pendant with a semi-flush light that hangs slightly below the ceiling. It will have a similar effect as the glow you get from a skylight.
No matter the scale of your project, it's important to hire the right contractor for your home renovation job. At DreamMaker Bath & Kitchen of Livonia, we can help you bring your dream spaces into life. Call us at (734) 390-9191 or complete our online form to get in touch with our remodeling experts. We're ready to start a conversation!