---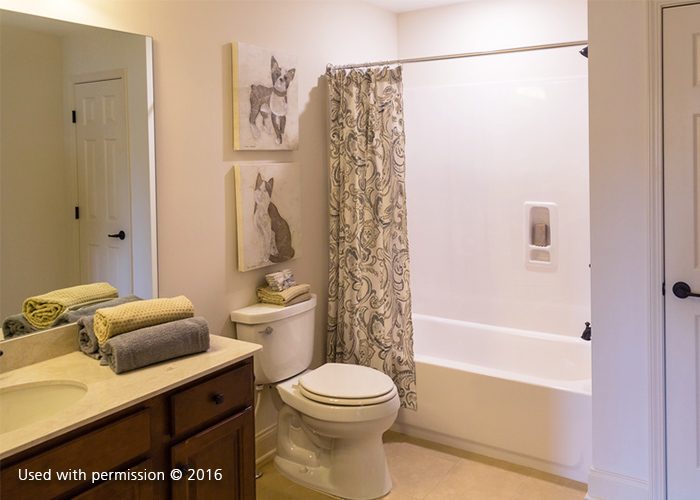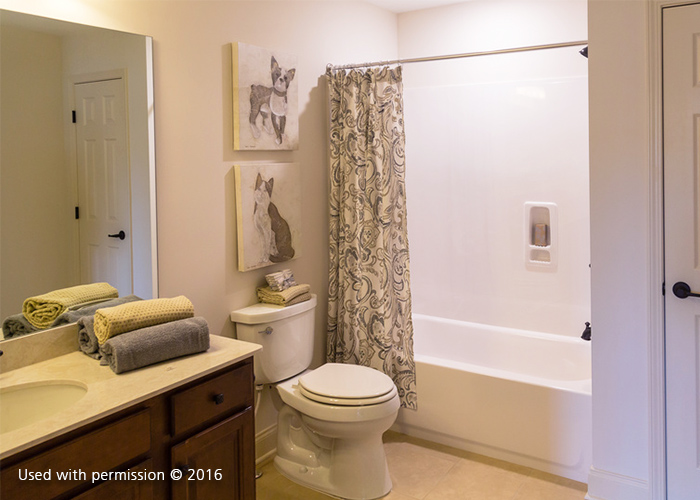 ---
It's difficult to imagine a bathroom without windows. It's even harder to actually have a windowless bathroom and address lighting and ventilation concerns. While windowless bathrooms are a reality for some homeowners, it's not entirely a hopeless case. Let DreamMaker Bath & Kitchen of Livonia, a preferred local bathroom remodeling company, show you how to make a windowless bathroom a more welcoming space.
No Windows, No Problem
While not having a window in the bathroom is a less-than-ideal situation, you can make it work using less conventional means. For one thing, you can choose to install a skylight or sun tube if your roof and bathroom permit. This way, you can achieve natural lighting while cutting back on electricity costs. Skylights can also provide some much-needed ventilation in a windowless bathroom.
A Pop of Color
Don't underestimate the power of paint when it comes to opening up your bathroom space. Choose light hues in a high-gloss or a semi-gloss finish so any existing light can be reflected better. Don't forget to paint your bathroom ceiling in the same or an even lighter hue for maximum brightening effect.
Mirror, Mirror
A full-length mirror can make your windowless bathroom feel less cramped. While you're at it, embrace glass and transparent features (as in a transparent shower curtain) since these can help open up your bathroom space.
Go Ahead & Ventilate
Installing vent fans can be an important solution to reducing the humidity in your windowless bathroom. If that's not an option, a compact dehumidifier could get the job done.
A Solution for Every Renovation Problem
In addition to lighting windowless bathrooms, we've got design solutions for just about any renovation problem you might encounter. DreamMaker Bath & Kitchen of Livonia also specializes in bathtub-to-shower conversions. Give us a call today at (734) 390-9191 to schedule an appointment.