---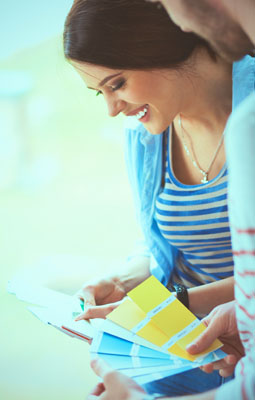 ---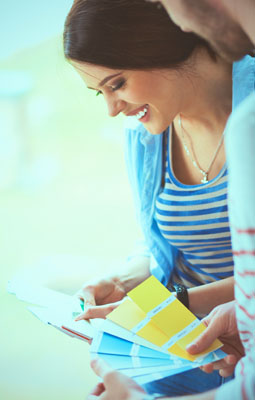 Is it time for a bathroom remodeling project in Novi? If you're planning to update one or more bathrooms in your home, you probably want to pick a new color palette. With so many design options to choose from, it can be difficult to narrow your color selections down. While your professional contractor will be able to help, keep these helpful color tips in mind when planning your bathroom remodeling project in Novi.
Color tip #1
Choose 3 Colors: As a general rule, you should always pick three primary colors for any home remodeling project. Choosing more than this for bathroom remodeling in Novi will result in a cluttered and overly busy aesthetic.
Color tip #2
Use Each Color 3 Times: Once you have your three colors, plan to use each of them at least three times during you Novi bathroom remodeling project. This is ideal for kitchen remodeling projects as well.
Color tip #3
Use Your Home as Inspiration: Are you having trouble knowing where to start? Take some time to consider other rooms in your home. What color combinations do you like? Which ones do you dislike? Use these impressions to help you pick the color palette for your upcoming bathroom remodeling project in Novi.
Need Professional Assistance with Bathroom Remodeling in Novi?
Are you ready to begin your bathroom remodeling project in Novi? If so, it's time to find a reliable professional contractor. For expert advice, quality workmanship, and superior customer service, contact DreamMaker Bath & Kitchen of Livonia today. Our contractors are all highly-trained and experienced in a variety of renovation and general construction services. Our team is prepared to tackle any project, regardless of size and complexity. For more information about our company, visit our website. Call (734) 390–9191 to speak with a professional representative. Our expert contractors look forward to hearing more about your upcoming bathroom remodeling project in Novi!
Novi Bathroom Remodeling
We are happy to serve you in the Livonia area, including Livonia, Novi, Farmington Hills, West Bloomfield, Walled Lake, and Downtown Detroit