---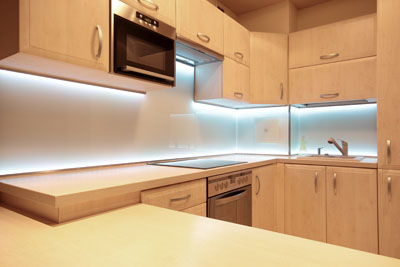 ---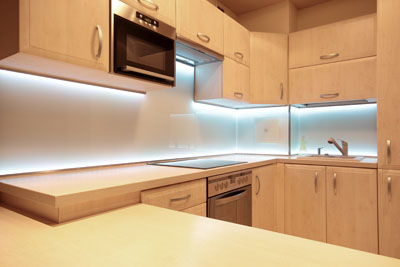 Is it time for kitchen remodeling in Farmington? If you're planning an update, you're probably interested in replacing your cabinetry. Did you know stock cabinets aren't your only option? You can have custom cabinets made specifically to fit your space and personal needs. Custom cabinets aren't for everyone. So make sure you speak with your professional contractor before making your final decision. Consider the following information when planning your Farmington kitchen remodeling project.
Overview
Stock cabinetry is constructed on an assembly line, whereas custom cabinets are specially designed and constructed to fit your space. This is a popular option for kitchen remodeling in Farmington, especially in high-end homes.
Advantages
There are many reasons to incorporate custom cabinets into your Farmington kitchen remodeling project. They are higher quality, last longer, fit perfectly, and increase your home's value. Generally speaking, they're an ideal option for any home remodeling project.
Disadvantages
The biggest disadvantage associated with choosing custom cabinets for bathroom remodeling and kitchen remodeling in Farmington is the price. Custom cabinets are expensive and require more time to make and install.
Need Professional Assistance with Kitchen Remodeling in Farmington?
Are you ready to begin your kitchen remodeling project in Farmington? Whether you plan to install custom cabinetry or not, it's important that you find a professional contractor you can trust. Contact DreamMaker Bath & Kitchen in Livonia today to receive high-quality workmanship and excellent customer care. While we specialize in bathroom and kitchen remodeling, our contractors are highly-trained and experienced in a variety of renovation and general construction services. We have the knowledge and skills required to tackle any project. Visit our website to request a consultation. You can also call us at (734) 390–9191 with question or to schedule an appointment. We look forward to assisting with your Farmington kitchen remodeling project!
Farmington Kitchen Remodeling
We are happy to serve you in the Livonia area, including Livonia, Novi, Farmington Hills, West Bloomfield, Walled Lake, and Downtown Detroit