---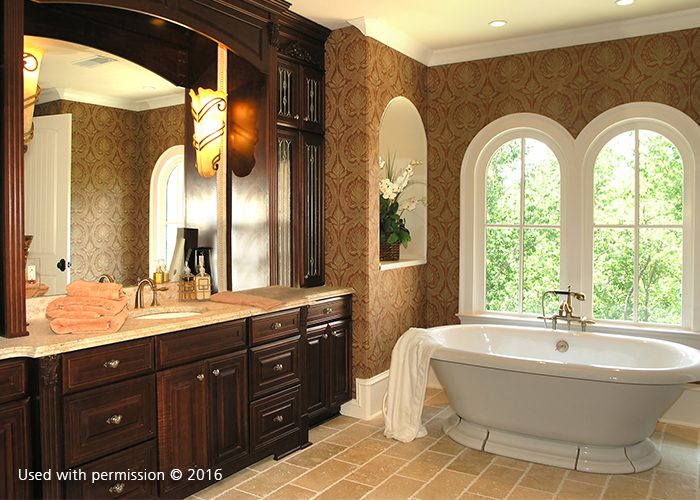 ---
A new bathroom remodel can involve significant costs. However, cutting corners can cause you more problems and expenses in the long run. Here are a few bathroom remodeling elements that you shouldn't skimp on.
The Contractor
The success of your renovation depends largely on your contractor, so look for a team that is experienced with bathroom renovation. Research any potential remodeler and check the company's credentials before hiring them. Make sure the bathroom remodeling contractor you hire is fully licensed and insured so you won't be held liable in case of an accident during the project.
Storage
You need adequate storage space where you can store linens, styling tools and toiletries. Consider deep drawers to store these items or replace doors with drawers for easier access to your stuff. Stay away from large cabinets as they take up excessive space in the bathroom.
Countertops
Countertops endure a lot of abuse from water, hot styling tools and cleaners. Invest in high-quality, durable surfaces that are also low-maintenance.
Bathroom Ventilation Fans
A bathroom ventilation fan will discourage mildew and mold from growing on wet surfaces. Without proper ventilation, excessive moisture can also damage grout and paint.
Waterproofing
Your contractor should follow the regulations required for waterproofing your bathroom. Also keep in mind that this job is best left to professionals. Skimping on this step can result in structural damage to your bathroom due to condensation, dampness and leaks.
Let's Start a Conversation!
Let DreamMaker Bath & Kitchen of Livonia help you design and create the perfect bathroom for your lifestyle and needs. We can handle all design and remodeling aspects of a bathroom renovation project. Call us at (734) 390-9191 or complete our online form to get in touch with our remodeling experts.