---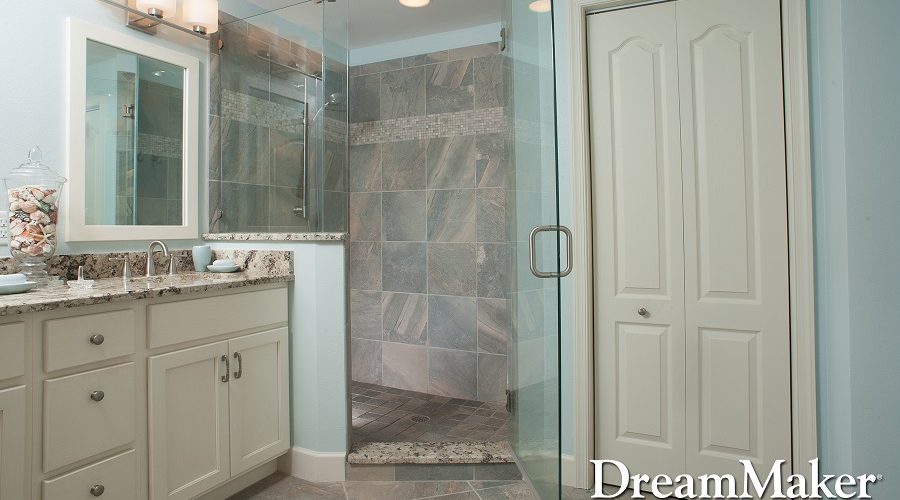 ---
When you open your home to guests during the holidays, make sure every room is ready to accommodate them comfortably. This is especially important in your guest bathroom, which should have all the essentials to make your guests feel well taken care of.  DreamMaker Bath & Kitchen of Livonia, one of the leading bathroom remodeling contractors in the area, share some of the special touches you can add to the space.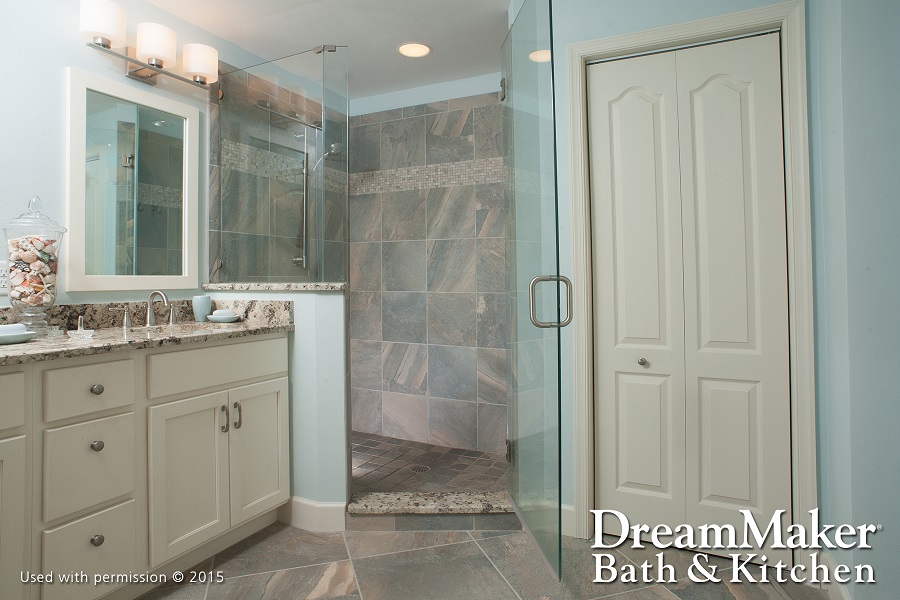 Scented candles. Cleanliness should be your first priority when preparing your guest bathroom for the holidays. Everything should be spic and span. But it doesn't stop there — make sure your guest bathroom smells good too. Air the room before your guests arrive, then place scented candles around the room. Their scent is generally more natural than air fresheners. Additionally, a lit candle sets the mood for relaxation.
High-quality bath towels. Rethink setting out those old, threadbare towels. When having guests over for the holidays, it's best to offer newer, fluffy linens. This shouldn't be limited to bath towels; update washcloths and hand towels as well. Just be sure to wash your new linens first with a hypoallergenic detergent to avoid possible allergies.
Fresh flowers or plants. These add life and color to the space, eliminating the sometimes-sterile feel typical of guest bathrooms. If you're wondering what kind of flowers to include in the space, choose white or pastel colors or just flowers that are in season.
Toiletries & spa products. If you've stayed in a fine hotel, you've probably noticed just how luxurious the bathrooms are. You can actually recreate the look and feel of that space for your holiday guests with a simple trick: a handy toilet kit for the vanity. Include a new toothbrush and tube of toothpaste, travel-size soap, cotton swabs, toilet paper, and moisturizing cream.
We Can Help You Prepare Your Home for the Holidays
As an expert in bathroom renovations, DreamMaker Bath & Kitchen of Livonia offers the highest quality solutions for your specific needs. Whether it's maximizing comfort or increasing safety and mobility, we can deliver the best results. Call us today at (734) 210-0000 or fill out our convenient online form to start a conversation.