---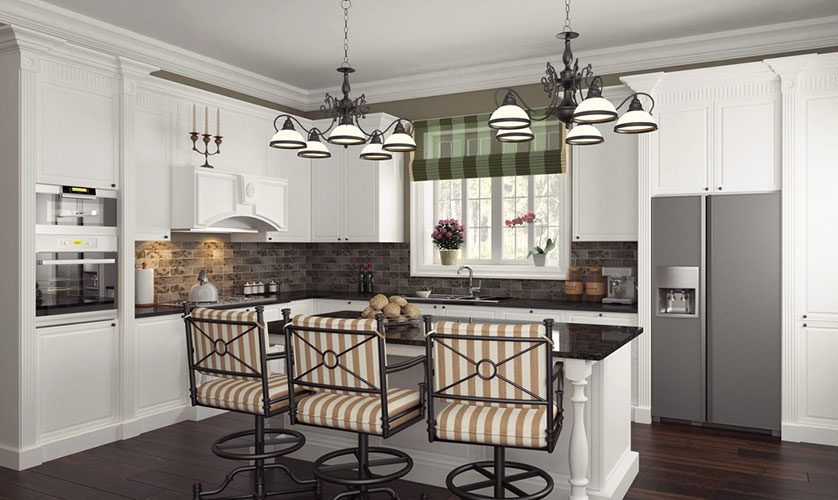 ---
Traditional kitchens are known for their timeless charm and inviting atmosphere. These spaces will instantly make you feel welcome. While they look luxurious, they don't compromise functionality. If you have decided to go traditional with the heart of your home, it's vital to team up with an experienced kitchen remodeler.
Read on to discover the key features of a traditional kitchen.
Warm and Neutral Color Palette
Neutral colors and warm tones usually dominate a traditional kitchen. Popular options include white, cream, beige, gray, and green. Wooden elements of the room are stained or glazed for an aged look. With these classic hues, your kitchen will remain stylish throughout the years.
Ornate Accents
Elaborate and ornate architectural details characterize a traditional kitchen. Almost all areas of the room have decorative elements. Moldings, arches, beam ceilings, and ornate island legs are usual sights in traditional spaces.
Elegant Countertops
It isn't uncommon for a traditional kitchen to have countertops in luxurious materials like marble, quartz and granite. If you want to add warmth and contrast to the room, consider walnut butcher block instead. Ideally, counters should be expansive to make meal prep and cooking more effortless. A skilled kitchen contractor can help you select a material that will elevate the look and functionality of your space.
Raised Cabinet Doors
Contemporary kitchens typically have sleek, flat cabinetry, while traditional ones have cabinets with raised panels. Cabinets are more embellished and often have eye-catching hardware. They could also have decorative door inserts like glass and metal mesh.
Decorative Lighting
Another thing that you will normally find in a traditional kitchen is grand lighting. You can illuminate and add elegance to your space with a chandelier or lantern-style lights. These lighting options can also tie all the elements of the room together.
Let's Talk About Your Remodel!
If you're searching online for a "contractor near me" for your kitchen renovation plans, DreamMaker Bath & Kitchen has got you covered. Our remodeling team is committed to providing the highest quality workmanship and customer service in every project. To get in touch with an experienced kitchen contractor, use our "Location Finder" to get in contact with the closest DreamMaker team to you.