---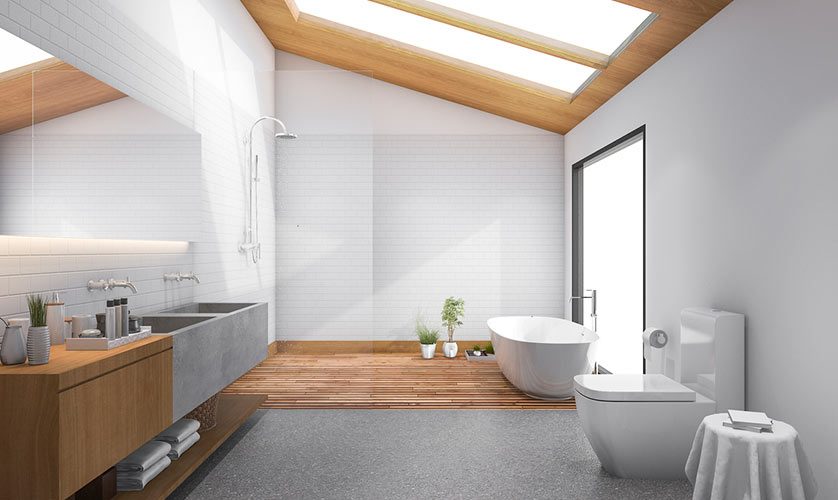 ---
Natural light can make your indoor spaces brighter, livelier, and fresher. It also can make rooms look larger than they actually are. Even your well-being will benefit from daily sunlight exposure. It can improve mood, aid vitamin D production, and help with sleep.
Bringing natural light can be tricky in places where privacy is a concern, like bathrooms. Flood your space with sunshine with these tips from a trusted bathroom contractor.
Add More Windows
The easiest way to flood any room with natural light is to install more windows. Sliding and casement windows will allow generous amounts of sunlight to your bathroom. Consider these window styles if your bathroom is in an area where privacy isn't much of an issue.
Awning windows can keep the room private and let in enough sunlight and fresh air. Glass block windows are another option for bathrooms. Aside from providing illumination, they can make your space more visually appealing.
Use Light Colors
Light colors like white, cream, and beige can naturally brighten bathrooms. These hues are known for their excellent reflective capabilities. They also can make small rooms appear more spacious. A skilled bathroom remodeler can help you create a color palette that can elevate your space.
Hang Mirrors  
Mirrors can play various roles in your bathroom. Besides allowing you to see your reflection, they can be decorative elements. They can effectively bounce natural light in your bathroom and even create the illusion of space.
Trim Nearby Trees
While trees provide shade and help eliminate airborne pollutants, they can keep sunlight from entering your bathroom. Regularly trim trees on your property to prevent them from getting too close to your home. That way, natural light will effortlessly find its way to your bathroom and other indoor spaces.
Let's Talk About Your Remodel!
If you're searching online for a "contractor near me" for your kitchen renovation plans, DreamMaker Bath & Kitchen has got you covered. Our remodeling team is committed to providing the highest quality workmanship and customer service in every project. To get in touch with an experienced kitchen contractor, use our "Location Finder" to get in contact with the closest DreamMaker team to you.