---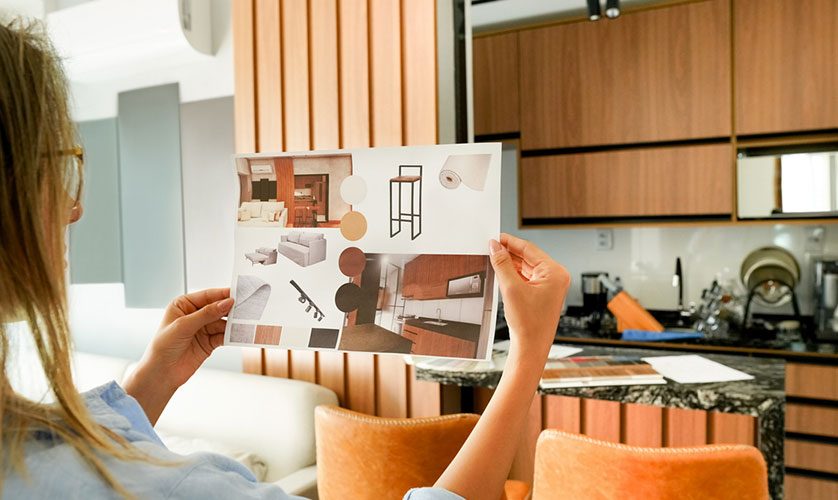 ---
There's more to planning an interior remodeling project than deciding on how you want your home to look. You want your living space to have features that will improve its comfort and functionality. These five principles will help you design stylish, practical, and enjoyable rooms.
5 Design Principles to Guide Your Remodeling Projects
Functionality You'll feel more satisfied living in a house that is aesthetically pleasing and makes your daily tasks easier. Strike a balance between form and function when designing your home's interior. Be sure to add ample storage to your design. It will help you eliminate clutter and make your belongings easier to organize. An open floor plan might allow you to maximize every square inch of your space. Without walls separating rooms, more sunlight will enter indoors. It will also let you socialize with other family members while you cook or work.
Timelessness It pays to choose features and materials that can add a sense of timelessness to your living space. There's nothing wrong with following trends, but they come and go. Focus on creating a design you love and know will never go out of style in your remodel.
Cohesion You can mix and match different materials, colors, textures, and finishes in your interior design. However, your choices must go well together. Decide on a specific style and consistently use its elements throughout your home. Doing so will create harmony in your living space.
Personalization Adding personal touches to your living space will make it homier and more inviting. Choose artwork, furniture, and colors that represent your style. Let your general contractor know your goals and preferences to ensure your spaces meet your needs.
Quality Top-grade materials look more appealing and often require less upkeep. They also last longer, meaning you won't have to replace them in just a few years, unlike substandard products. It means investing in superior materials is more effective in the long run. If you cut back on quality, it will reflect on your living space.
Let's Talk About Your Remodel!
If you're searching online for a "contractor near me" for your kitchen renovation plans, DreamMaker Bath & Kitchen has got you covered. Our remodeling team is committed to providing the highest quality workmanship and customer service in every project. To get in touch with an experienced kitchen contractor, use our "Location Finder" to get in contact with the closest DreamMaker team to you.