---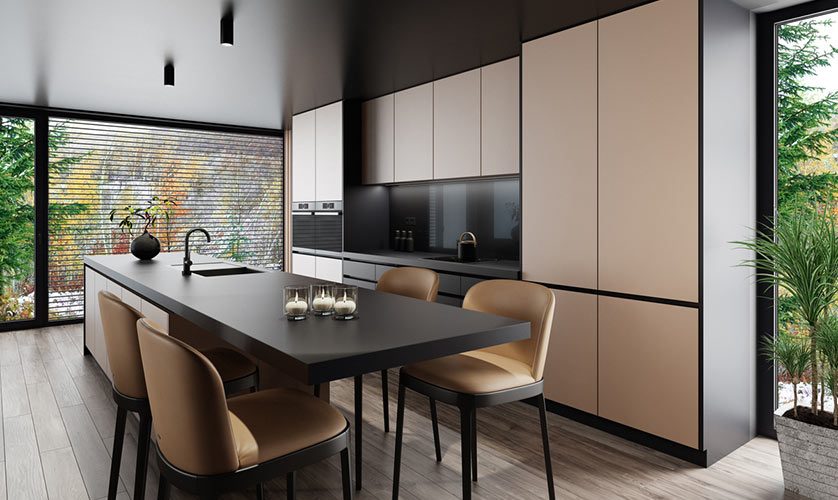 ---
The simplicity, timelessness, and sleekness of monochromatic kitchens captured the hearts of many homeowners. They are anything but boring and monotonous, unlike some people believe. You will love this kitchen style if you are into minimalist design and prefer the look of crisp and clean spaces. If you wish to incorporate monochromatic elements into your kitchen renovation, work with an experienced contractor.
Read on to learn more about monochromatic kitchens and how to achieve their look.
Why Go With a Monochromatic Kitchen?  
Unlike other design trends, monochromatic kitchens will never go out of style. It's a common misconception that these spaces only use one color in a single shade, causing them to look tedious and dull. The truth is a monochromatic kitchen utilizes one color in various shades to create contrast and add dimension to the room.
Even years after your kitchen remodel the heart of your home will remain attractive and elegant. Are you considering selling your property in a few years? If so, the more reason you should consider a monochromatic kitchen. Home buyers often find it more attractive due to its timelessness.
How Can You Achieve Its Look?
Use the Same Color in Varying Shades
The first thing you need to do when designing a monochromatic kitchen is to select a base color for your space. Explore different shades of your preferred color. The subtle variations in these shades will keep the room from looking too plain.
Go With Light Walls and Dark Floors
You can separate the walls from the floors by making one dark and the other light. If you use similar colors for them, your kitchen might end up looking flat.
Create Contrast Using Textures
With different textures, a monochromatic kitchen will appear livelier and have more dimension. Select different textures and finishes for your walls, floors, cabinets, and lights. Another way to break the monochrome is to use patterned rugs or decor.
Let's Talk About Your Remodel!
If you're searching online for a "contractor near me" for your kitchen renovation plans, DreamMaker Bath & Kitchen has got you covered. Our remodeling team is committed to providing the highest quality workmanship and customer service in every project. To get in touch with an experienced kitchen contractor, use our "Location Finder" to get in contact with the closest DreamMaker team to you.