---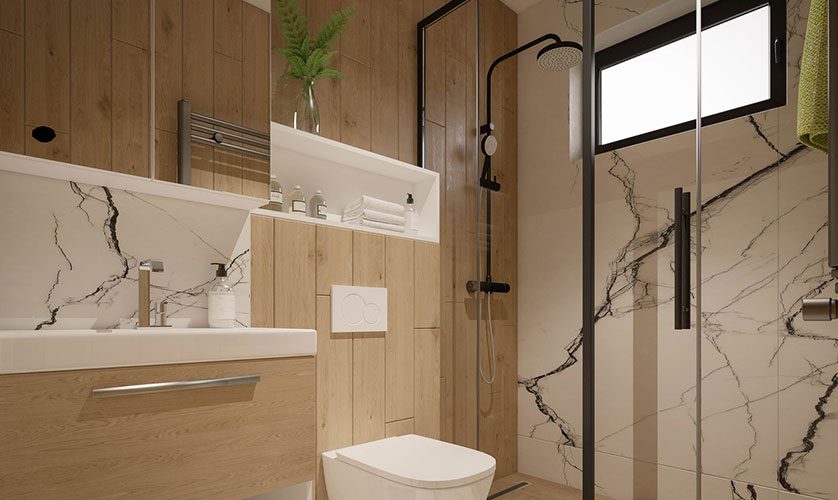 ---
You use your bathroom more than you think. Since you spend a lot of time in this space, you want it to be comfortable, look great, and meet your specific needs. If you find this room challenging to use, it might be time to revamp it. Before contacting professionals or getting a bathroom quote, take note of these essential design elements. 
Well-Planned Layout
Regardless of the size of your bathroom, it's vital to utilize its available space efficiently. The arrangement of your fixtures will significantly affect how easy it will be to navigate your space. Thoughtfully decide where to place the toilet, sink, shower, and other fixtures to prevent your bathroom from becoming cramped. 
Ample Storage
With sufficient storage, your bathroom will look cleaner and fresher. It will eliminate clutter in the room and make it effortless to clean. Besides your vanity, consider adding floating shelves or cabinets above the toilet. Organize your belongings in trays or baskets and by category to make them easier to find when needed. 
Good Lighting
All parts of your home require good lighting for safety. With sufficient illumination, your bathroom will have a pleasant atmosphere. Combine ambient, task, and accent light for an evenly lit space. Dimmable lights are also a great option because you can adjust their brightness depending on the mood you wish to achieve.
Quality Materials
Materials will make up a significant portion of your bathroom cost. This part of your home gets a lot of use, so it should have hard-wearing materials. Maintenance is also another factor to consider when making a selection. 
Sufficient Ventilation
Good airflow is crucial in areas prone to moisture and humidity. Proper ventilation will protect your space against mold growth and water damage. Exhaust fans and additional windows would be a great addition to the room. 
Let's Talk About Your Remodel!
If you're searching online for a "contractor near me" for your kitchen renovation plans, DreamMaker Bath & Kitchen has got you covered. Our remodeling team is committed to providing the highest quality workmanship and customer service in every project. To get in touch with an experienced kitchen contractor, use our "Location Finder" to get in contact with the closest DreamMaker team to you.