---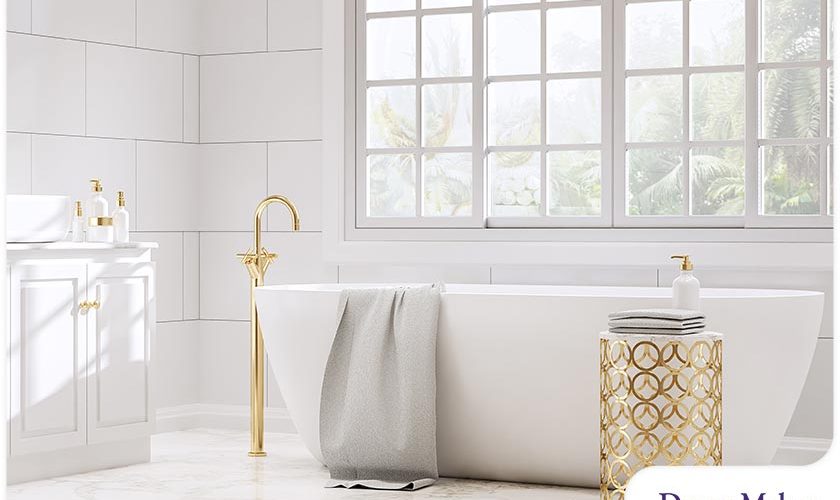 ---
People replace their bathtub to enhance the safety, comfort and functionality of their bathroom. Getting a new tub is also an excellent way to give your space a makeover. Whatever your reason for replacing yours, thorough planning is key to the success of your project. 
Here are essential things every homeowner should know before getting a bathtub replacement.
How Do You Know It's Time to Get a New Tub?
The presence of rust, stains and cracks are common indications you need to replace your tub. A leaking tub can cause water damage and encourage mold and mildew growth in your home. If your old tub is leaking, replacing it can also help you save on utility bills. Plus, as you get older, your needs change. You may want to get a tub that offers better accessibility and comfort. 
What Are Your Material Options?
You have a wide range of options, and there's one for every budget and home style. Some of today's most popular options include fiberglass, acrylic, ceramic, marble, enameled steel and cast iron. A reliable bathroom renovation contractor can help you choose the one that is ideal for your style, needs and space. 
What's the Standard Tub Size?
Taking accurate measurements is crucial when getting a bathtub. You want your new tub to fit well in your space. It should not make your bathroom look or feel cramped. Standard tubs usually take up 13 feet of floor space and measure 32 by 60 inches. Professionals like remodelers and plumbers can inspect your bathroom and suggest the best tub size. 
Which Shape Should You Go For?
Another thing to decide on is the shape of your new tub. You don't necessarily need to stick to the style of your existing tub. If you want a more traditional look, you can go for a rectangular tub. To achieve a more modern appearance, consider oval and round options. 
Let's Start a Conversation!
Save yourself time and stress by hiring a dependable contractor for your bathtub replacement project. You can always rely on DreamMaker Bath & Kitchen for a bathroom remodel. At DreamMaker Bath & Kitchen, we are passionate about helping you design and create attractive, functional and user-friendly spaces. Locate one of our trusted and experienced Locations Near You.