---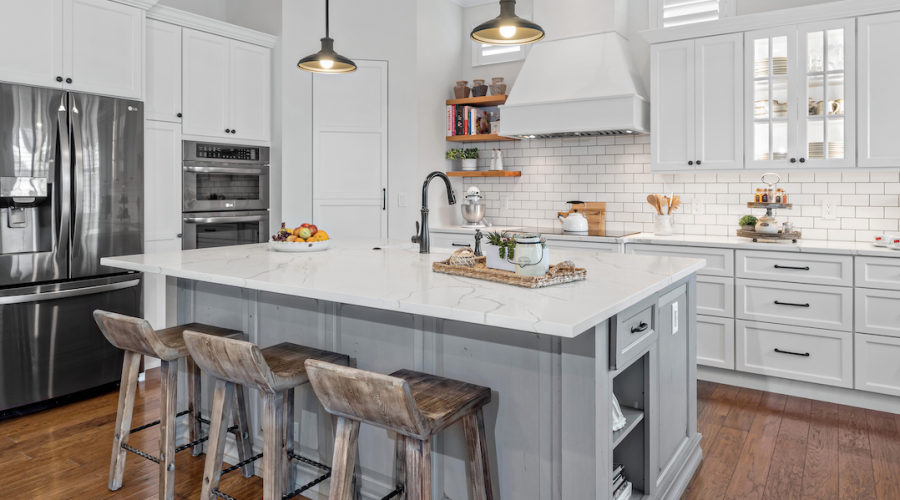 ---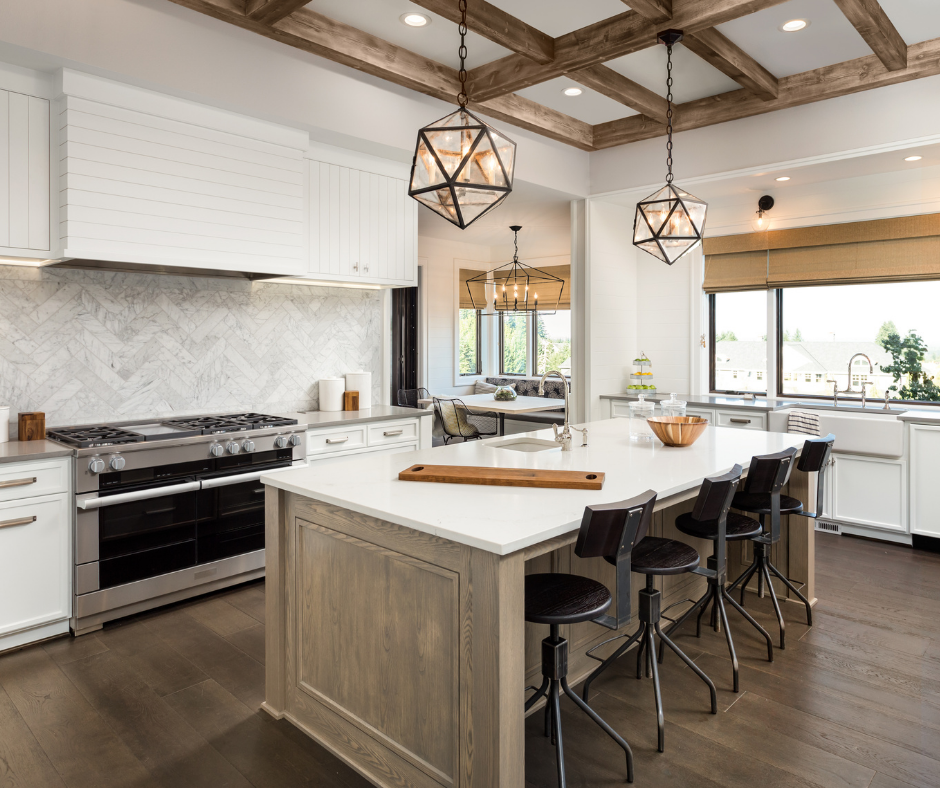 A successful kitchen remodel can boost the value of your home, upgrade functionality, and eliminate daily inconveniences. Work with our team of trusted kitchen designers and remodelers to transform your home into the one you've always dreamt of.
Have you been dreaming of a beautiful new kitchen, equipt with gorgeous countertops, a functional floorplan, and enhanced appliances? If so, you've come to the right place. Remodeling your kitchen is a big decision and there are plenty of factors to consider before diving into demolition. 
Although the thought of taking on a kitchen remodel can feel daunting, a renovated kitchen comes with several benefits – some of which include enhancing your home aesthetics, adding extra storage, improving your appliances' sustainability, and not to mention the potential to significantly boost your homes resell value.
If you're still unsure if a kitchen remodel is the right decision for you and your family, stay tuned to discover the top 5 reasons how a kitchen renovation can not only improve your home but more importantly, enhance your daily life.
1. Improve Your Kitchen's Layout & Functionality
Are you tired of rummaging around in cluttered cabinets? How about running into countertop corners every time you're preparing a meal? A smart kitchen layout should be designed for your lifestyle and provide the necessary storage, prep area, and floorplan. Say goodbye to all the frustrations of a dysfunctional kitchen and say hello to a space that is designed specifically for your family and their everyday needs.
2. Enjoy A Beautiful Space 
Whether it's cooking, cleaning, or entertaining, your family spends a lot of time in the kitchen – so it should be a beautiful backdrop! If you've noticed that your space is becoming a little unsightly and outdated, your kitchen may benefit from an interior upgrade. Switching out cabinets, touching up paint, and choosing new countertops can do wonders for your kitchen and its appearance. You deserve to love your home and enjoy the space that you spend much of your time in. 
3. Enhance the Convenience of Your Kitchen
Low-quality appliances, high maintenance countertops, and limited storage are a few of the main frustration points for many homeowners in the kitchen. A kitchen remodel can help relieve some of those everyday stressors by adding extra storage and choosing materials that are both easy to clean and a fit for your lifestyle. Your house should be a safe haven for rest and relaxation, so don't let an outdated kitchen design put a damper on the life you lead in the kitchen. 
4. Upgrade Appliances to Save Energy
These days, there really is an appliance for everything – and kitchen appliances are no exception. If you're looking to cut back on the monthly water or electricity bill, it's a good idea to incorporate sustainable and eco-friendly appliances into your kitchen remodel. Moreover, sustainable appliances tend to last longer which will end up saving you money on future repairs or replacements. Whether you're hoping to save water or your wallet, choosing smart appliances is simply another way that a kitchen renovation can save you money in the long run. 
5. Increase Your Home's Resale Value 
Renovating your kitchen is a great way to boost your home's resale value and enhance its marketability. The kitchen is one of the most important spaces, which is why an updated kitchen is the key selling point for many home buyers. Whether you're planning on selling your home in the near future or keeping it in the family for years to come, remodeling your kitchen is an investment that has the potential to pay for itself.
Let's Start A Conversation!
Searching for a "kitchen remodeler" near you? Be sure to keep DreamMaker Bath & Kitchen top of mind. Let our experienced kitchen remodelers help transform your current kitchen into a space that your family will love! Check out our Location Finder to discover which franchise locations are closest to you.