---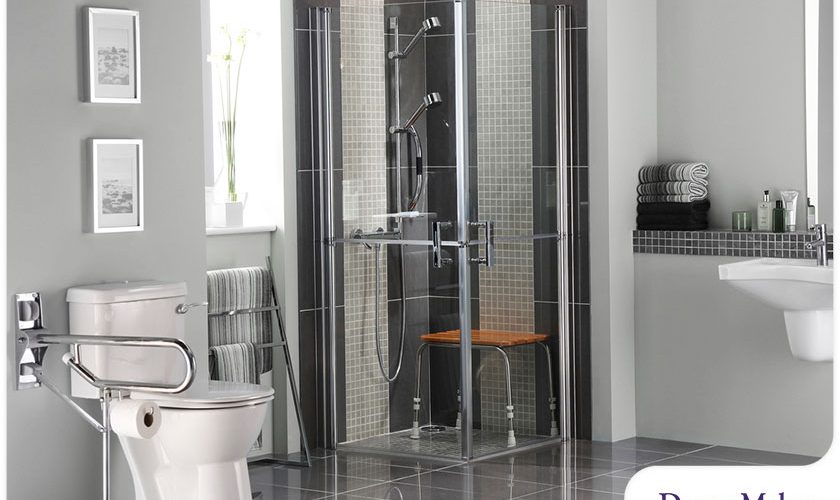 ---
One of the most important things to consider when remodeling your living space is accessibility. It's important to ensure that every part of your home is easy to navigate, especially if you have aging family members or if you plan to age-in-place. In this post, DreamMaker Bath & Kitchen shares a basic home remodeling accessibility checklist for your convenience. 
Remodeling Checklist for Home Accessibility
Wide hallways. 

When you're planning a home remodeling project, ensure that your home's aisles and hallways are wide enough for wheelchair and walker users.
Faucets with extended handles. Every faucet in your home should be easy to reach and use. Thankfully, modern faucet styles come with extended handle options. You can even take this up a notch by using faucets with electrical sensors for family members with limited mobility or strength.
Rounded countertops. Your mobility remodeling specialist would tell you that you can lower the risk of getting injured by investing in countertops with rounded edges. This is especially helpful if you're having a home remodeling project with safety and mobility as a focal point.
Grab bars in showers and tubs. Keep in mind that the bathroom is a space where accidents frequently happen. To improve the safety of this small space, it's a good idea to install grab bars near the shower and tubs. You can also add non-slip floors and seats for good measure.
DreamMaker's Independence by Design™ Service
When you choose Independence by Design™ service offered by DreamMaker Bath & Kitchen, you can breathe a sigh of relief knowing that your home is not only comfortable, but safe to move around in as well. We are committed to creating safe and beautiful living spaces that are tailored to your personal needs. We use quality materials so that you can get the most out of your investment.
Let's Start a Conversation!
DreamMaker Bath & Kitchen takes a full-service remodeling approach, so you can rest assured that our team can take care of all your bathroom remodeling needs. Let us be your number one choice when you're searching for a "home remodeler near me". Contact us online to schedule a consultation.