---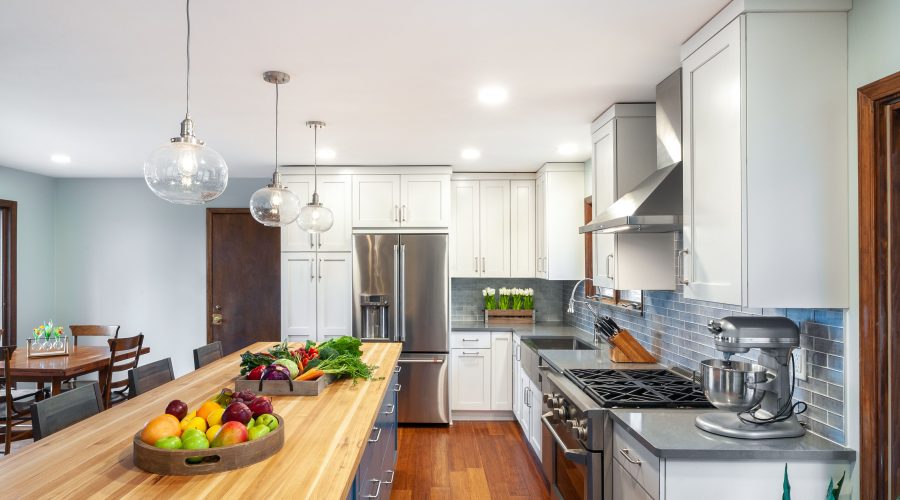 ---
As the new year draws closer, don't forget to include home remodeling goals in your list of resolutions — and they don't have to be major projects. Our design professionals at DreamMaker Bath & Kitchen recommend starting with the following beneficial improvements.
Safety First
There's a movement in design aiming to transform houses into forever homes— that is, homes meant to be safe and accessible to people of all ages. Our professionals have helped numerous homeowners with upgrades designed to resolve the most common challenges that face the elderly or families with children. Explore ideas to make your home safer and more suitable to your family's changing needs with our experts.
Emphasize Efficiency
Energy efficiency upgrades are not just good for increasing the value of your home, they can also help you save money on your utility bills. Alongside the usual resolutions of cutting back on energy use by turning off lights or adjusting heating and cooling, consider updating your appliances with newer and more efficient models.
Include water-efficient showerheads, toilets and faucets in your bathroom and kitchen renovation project.
Replace your HVAC equipment with energy-efficient models. You should also commit to a maintenance schedule to ensure they are functioning at optimum performance.
Talk to your contractor about resealing doors and windows to eliminate drafts. Don't forget to ask them if your home is adequately insulated to further improve efficiency.
Switch to LED bulbs in your home. They provide more light while using less power.
Build a Budget
You don't have to dive into a home remodel at the beginning of the year. For major construction projects, your new year's resolution might simply include making financial decisions that will allow you to achieve your remodeling goals further down the road. This could mean setting aside money each month to save up for your dream project.
Design Your Dream Home With DreamMaker
Start the year right with home remodeling ideas from the team at DreamMaker Bath & Kitchen, a team of local kitchen and bathroom remodeling contractors. Fill out our contact form to get your project started today. You can also visit our design center to start a conversation with our professionals!