---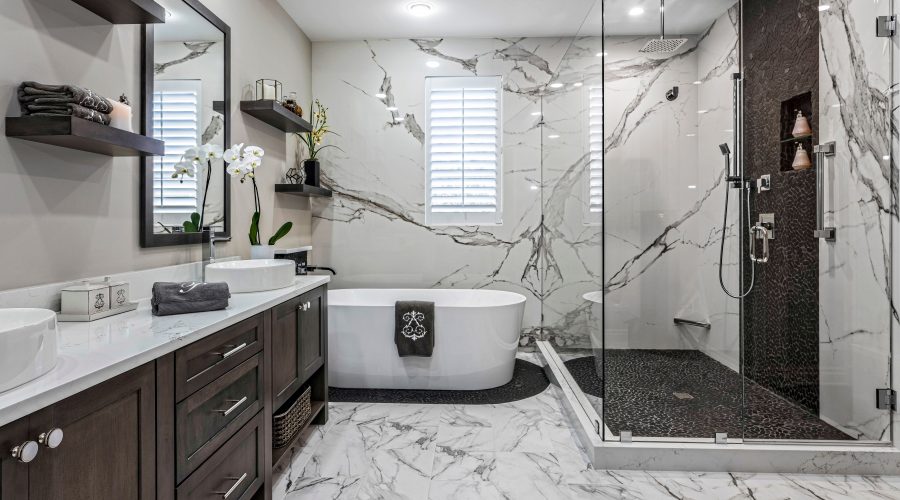 ---
Valentine's Day is over, but why not have more days to focus on romance and relaxation throughout the year? A few thoughtful design touches can transform a ho-hum bathroom into a romantic and relaxing spa-like oasis. Here are some of the ways you can turn your bathroom into a romantic escape!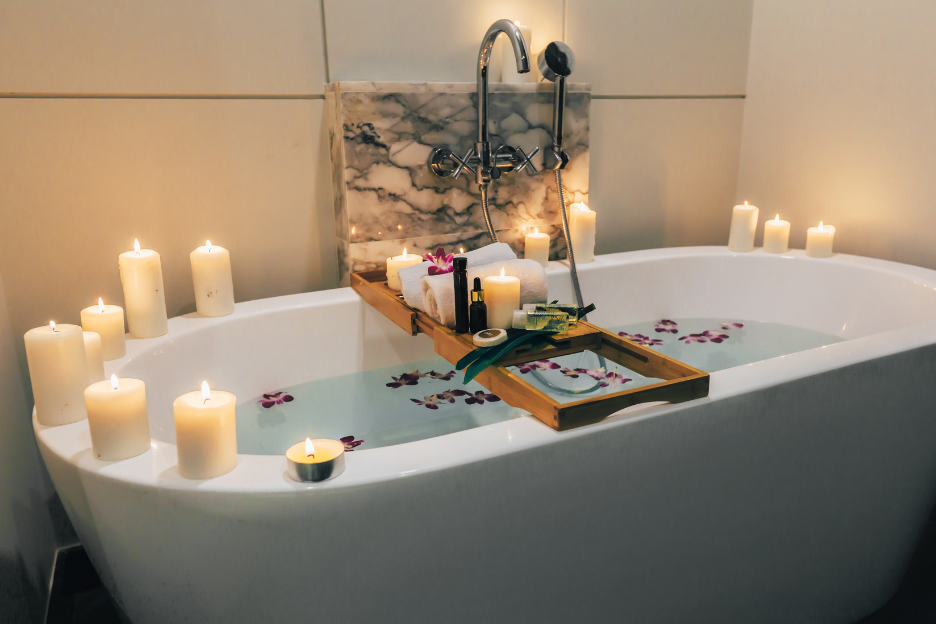 Pump Up the Warmth
From warm wall colors to a heated floor system, there are a lot of ways to introduce warmth in a bathroom and make it look and feel more intimate. If you have a smaller bathroom, you can go for warm peach or gold tones to make the space feel cozy and larger at the same time. Extend this play on inviting colors by getting throw rugs, curtains and towels in complimentary warm shades.
Install a Free-Standing Tub
If you've been planning a master bathroom remodeling project, considering adding a free-standing tub. There's nothing more romantic (and relaxing) than a long soak in the tub. For an added spa-like feel, opt for a whirlpool tub. For a classic, antique-vibe, cast iron clawfoot tubs work great.
Set the Mood With Lighting
Every bathroom should include three layers of light to enhance the beauty of the space. Start with task lighting to illuminate daily activities such as shaving and applying makeup, then add ambient light with sconces, pendants or a chandelier. Top it off with accent lighting to highlight decor or architectural features of the room. Invest in a dimmer switch so you can adjust lighting intensity as you desire.
Just think.. relaxing in a warm bath with dimmed lights after a stressful day. You deserve a way to unwind after a stressful day.
With these design touches, you've effectively turned your bathroom into a romantic escape. If you're looking for a bathroom contractor, call us or fill out a form on our website today. You can get in touch with us by filling out our online contact form. Let's start a conversation today!