---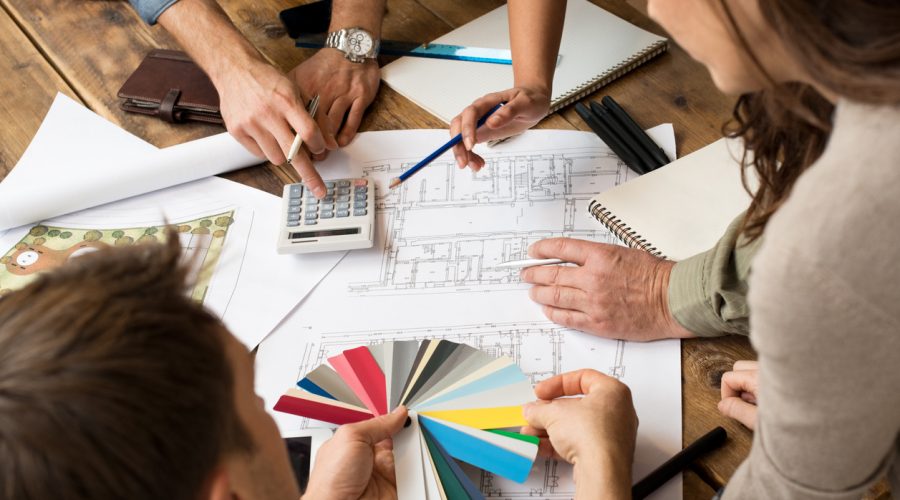 ---
Every homeowner wants their bathroom or kitchen remodeling project to go well, which is why most take the time to find a good contractor to work with. Unfortunately, some homeowners unintentionally hamper the success of their project. In today's post, we'll talk about some common remodeling mistakes you should be careful to avoid to keep things on track.
Hiring the Wrong Kind of Company
There's a difference between simply avoiding a bad remodeler and avoiding a bad fit. Note that the size and scope of your project should determine the type of contractor you hire. Some remodelers specialize in kitchen and bath remodels, some in conversions, some in additions. By hiring the right type of contractor, you'll avoid delays and other project-related issues.
Not Trusting Your Remodeling Company
Your remodeling company is your partner, not your adversary. You need to be able to communicate with the team about your vision and trust them to make it a reality. We at DreamMaker Bath & Kitchen always treat our customers with respect and professionalism. What makes you happy makes us happy!
Rushing Your Remodeler
During your initial consultation, your remodeler will set expectations and give you a clear schedule and timeline for your project. This timeline will be based on their professional evaluation of the project. Strategies can be put in place to facilitate project progress and minimize delays, but it's still important to understand that the best work takes time.
Not Checking Previous Customers' Experiences
When someone gives you a referral to a remodeler they've worked with, it's always good to dig deeper and ask why they had such a good experience with that respective home remodeling company. Was it a question of time or budget? Was their rapport with the design crew particularly good? Was it the after-sales service?
Hiding the Budget
Again, your remodeling company is your partner. For your project to succeed, honesty is a must. This includes disclosing how much you're able to spend. This information will help your remodeler make the best recommendations for your project.
Let's Start a Conversation!
DreamMaker Bath & Kitchen is known for our many years of experience and our customer-focused services. We're committed to meeting and exceeding your expectations for your project. Contact us today, or visit our locations page to find a DreamMaker in your neighborhood.