---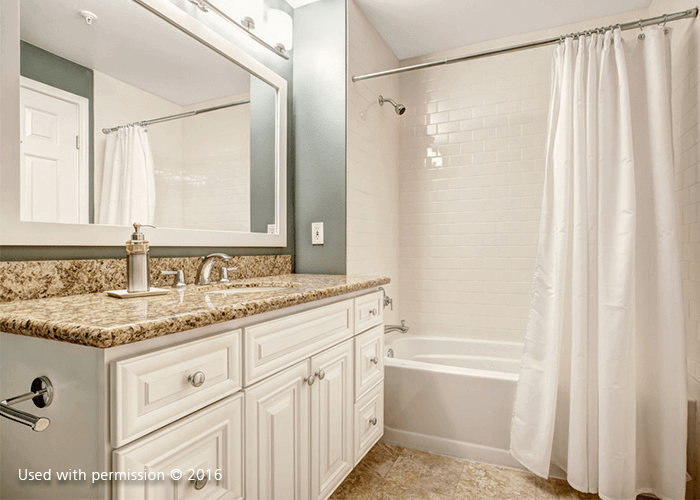 ---
If you frequently play host to overnight guests, there are plenty of ways to improve their guest bathroom experience. Today, the remodeling experts at DreamMaker Bath & Kitchen share a few insights into how to remodel and upgrade a guest bathroom.
Rain showerheads are a popular upgrade over traditional showerheads and, despite their name, they are actually a good way to conserve water. Alternatively, you can opt for handheld showerhead options that are convenient for guests who are in a hurry.
You'll find no shortage of bathroom remodeling contractors who can help you make cosmetic updates in the bathroom. Install a new toilet seat and add a few matching accessories such as towel bars and a toilet paper holder. Match these to your fixtures and hardware and you have a newly cohesive look.
Building extra storage space into the vanity can be useful in guest bathrooms that cater to multiple users. You can avoid clutter by providing your guests with ample shelving, drawers and other storage. Useful vanity upgrades should always include enough space for linens and basic toiletries as well as any additional items brought by guests.
The right accent piece can make the often-neglected guest bathroom feel special. Swap out a standard mirror for one with an ornate frame or an eye-catching shape, or add a unique light fixture in place of a boring bulb. Even unexpected artwork can really liven up a guest bathroom.
How Can We Help You?
Build the guest bathroom of your dreams with the help of the professionals at DreamMaker Bath & Kitchen. Visit our locations page to find a DreamMaker in your neighborhood today.