---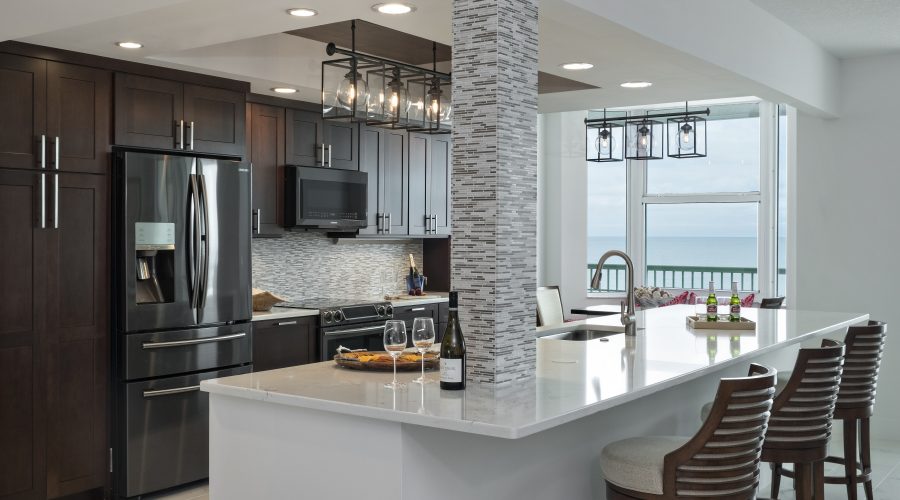 ---
Beautiful kitchen backsplashes come in a huge variety of materials, including ceramic tile, stainless steel, glass and slate. There are so many choices that settling on just one can be a difficult decision to make!
If you're having a tough time deciding, one trick you can try is to tape color and tile samples to the walls and observe them throughout the day as the natural light changes. Your countertops can help dictate backsplash color and style, as can fixtures like lighting and hardware. To make things easier, we suggest that the countertop come first and be the focal point, while the backsplash plays a supporting role.
Materials
Choose an "evergreen" material — one that's unlikely to ever go out of style. Keep in mind that some materials require substantial maintenance. Don't pick out a high-maintenance material like stainless steel if you're unwilling to put in the work required to keep it clean and shiny.
Tiles are priced by the square foot and can cost anywhere between a couple of dollars to several hundred dollars per square foot. Work out your budget based on the space you're working with. If you're on a budget, don't be too concerned: you can always play with pattern and grout, so there's no need to compromise on style for the sake of price.
Backsplash Tips
Stick to simple designs. Decorative inlays are less likely to appeal to potential buyers if and when you decide to sell your home.
Marble backsplashes look great but must be installed very carefully. As marble is veined and porous, it has a tendency to crack when attached to uneven surfaces.
Backsplashes aren't a necessity. A good quality, washable paint will work just as well to keep things looking fresh and clean.
Keep in mind that your backsplash should compliment your countertop rather than fight for your attention. Simple, elegant and classic is the way to go.
Work With Our Design Pros
DreamMaker Bath & Kitchen offers top-notch kitchen remodeling services, superior craftsmanship and great customer service. Our mission is to make your interior remodeling project as quick and hassle-free as possible while assisting you through the entire process, from design to project completion. Visit our locations page to find a DreamMaker in your neighborhood.