---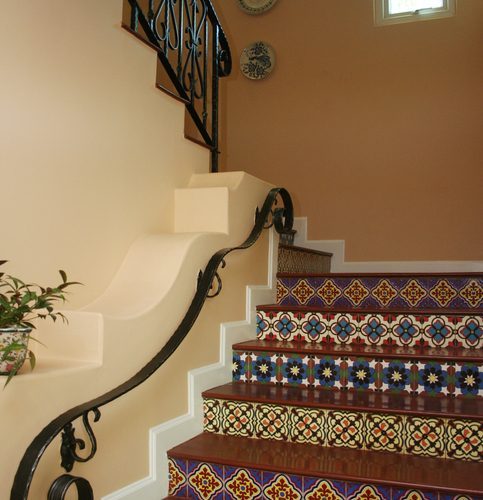 ---
Tiles are no longer just used on backsplashes, bathroom walls and floors. There are plenty of ways you can use this beautiful building material to enhance your home. Tiles are a versatile interior design element and you can use them to express your personality or to highlight unique features of your home.
Highlight a Wall
Instead of using paint or wallpaper, consider using tile to add color, texture and dimension to a wall. The tiles will help define the room and they will act as a natural focal point. You can also use tiles on the floor instead of area rugs for visual variety. Unlike rugs, tiles are easy to clean and won't stain.
Enhance Your Staircase
Give your stair risers a makeover with some vibrant tile designs. If you have a front porch with steps, using tile in this area can help draw the eye to the entry. Consider using geometric tile designs because they are attention-grabbing. If you wish to create a cohesive design language throughout your home, then you may want to use leftover tiles from a kitchen or bathroom remodeling project.
Use Tile in Unexpected Ways
Don't limit yourself to using tiles on walls and floors. You can also decorate ceilings with tile. You can use the way light bounces off the surface of tile to make your rooms look more dynamic and vibrant. Adding tile to the base of your kitchen island can help tie the rest of the kitchen together. In addition, you can use tile in the bedroom as an unconventional headboard!
Let's Start a Conversation!
If you need more tile design ideas, then give us a call. DreamMaker Bath & Kitchen is one of the leading bathroom and kitchen remodeling contractors because of our experience and superior workmanship. Find the location nearest you today!