---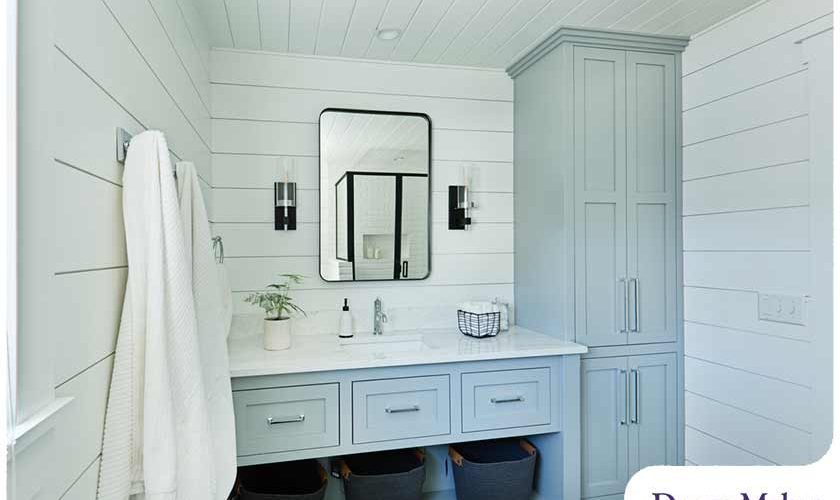 ---
For some homeowners, the initial excitement of getting a bathroom quote fades as soon as issues come up. But as long as you hire a reliable remodeling company, you can minimize the stress and manage a pleasant overall experience. 
Continue reading as DreamMaker Bath & Kitchen shares more tips for a low-stress bathroom renovation.
Inspiration
When planning your bathroom, it helps to have a vision of the outcome you want to achieve. You can find inspiration online, in magazines, in showrooms, and even in your friends' homes. If any of your friends or relatives recently upgraded their bathrooms, visit them and ask about their bathroom renovation experience.
Finalization
After going through several rounds of redesigns with your contractor, you must finalize your decisions and ensure you have picked the best choices for your project. From fixtures to cabinets, ensure you won't change them in the middle of the project. Finalizing your bathroom design allows your remodeler to come up with a precise project timeline and cost estimate.
Function Before Form
An ideal bathroom remodel prioritizes function before form. For instance, accessible remodeling focuses on bathroom upgrades that make the space safer and more convenient as you get older. For instance, you can add non-slip flooring and have a tub-to-shower conversion. Other additions include modern toilets that save water and grab bars that support your weight.
Budgeting
Your budget must include all the essential expenses for your bathroom renovation. It must account for the cost of materials, which includes shipping, delivery, installation, and permitting expenses. That said, consider having an extra 10-15% of your budget to handle any possible emergencies and unforeseen costs. 
Scheduling
The project's schedule must include the material delivery dates, subcontractor workdays, and all working holidays. A well-made project timeline prevents the mismanagement of time and resources. For instance, your tile installer must not arrive before the tiles get delivered for the project. Having a defined schedule also helps you determine the project's date of completion. When the project is finally ongoing, you can refer to the timeline to monitor the progress of your remodel. This makes it easier to know what to expect at different stages of the project.
Let's Talk About Your Bathroom Remodel
If you're searching online for a "contractor near me"  for your kitchen renovation plans, DreamMaker Bath & Kitchen has got you covered. Our kitchen remodel team is committed to providing the highest quality of workmanship and customer service in every project that we do. To get in touch with an experienced bathroom contractor, use our "Location Finder" to get in contact with the closest DreamMaker team to you.