---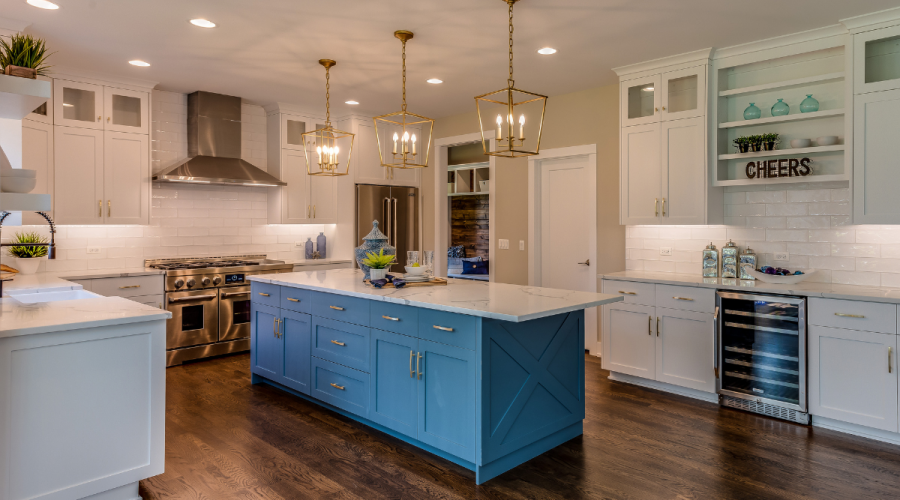 ---
Interior design trends have been dominated by white colors and minimalist styles for the past few years, and it's easy to see why. A clean, white kitchen makes the space look brighter and tidier, and it suits both traditional and modern homes. However, it can make your kitchen look like any other space. So if you want to add character to your kitchen, consider incorporating colors into its design.
In this post, a reputable contractor near me shares tips on how you can achieve a colorful kitchen.
The Benefits of a Colorful Kitchen
Remodeling is highly recommended if you've had an outdated kitchen for a while. And since this is where your family and guests gather, it should have a comfortable ambiance that would make the room truly special. Colors play a significant role in creating the mood you want to set in your kitchen. Whether it's playful or calming, there's a color scheme that would help you attain the look and feel you want for your kitchen space.
Ways to Add Color to Your Kitchen
Appliances. Consider integrating colored appliances into your kitchen remodel. These have been popular recently too and they're available in a wide range of colors, including pastels, metallics, bold colors, and other fascinating hues.
Backsplash. A kitchen remodeler would say that the easiest way to add color to your kitchen is through your backsplash. Think about using glass or metal to create more contrast to a white kitchen. If you want a backsplash that's more subdued, light green, yellow, blue, and gray tones are excellent.
Cabinets and countertops. Colored countertops and upper cabinets will add flare to your kitchen. A kitchen island in a different color can also be the room's focal point. Navy blue, black or stained wood is ideal to contrast a white kitchen.
Kitchen tools. Do you enjoy using colored pots, pans, and other cooking tools? Display your lovely cookware collection by putting it on a shelf. They will easily provide warmth and a pleasant, homey atmosphere to your kitchen.
Walls. A feature wall adds an instant splash of color and helps tie your kitchen to the other rooms of the house. A wallpaper with a simple design is generally a good choice since it doesn't draw attention away from artwork or other wall decorations. You can also try hanging or displaying your children's drawings to create an interesting focal point. Furthermore, you can choose a faint blue, gray, or other warmer color for your ceiling to add more dimension.
Let's Start a Conversation!
Are you ready to achieve your kitchen's new look? DreamMaker Bath & Kitchen of Hollywood is the best kitchen contractor to turn to. Our kitchen remodel team is committed to providing the highest quality of workmanship and customer service in every project that we do. To get in touch with an experienced bathroom contractor, use our "Location Finder" to get in contact with the closest DreamMaker team to you.