---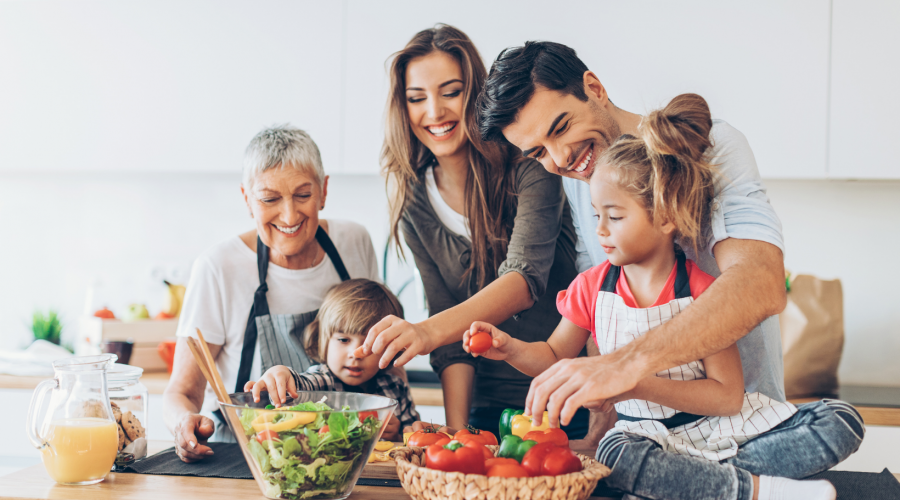 ---
Due to the rising costs of housing and healthcare, many families prefer living in multigenerational homes & households that include two or more adult generations. In 2016, Pew Research found that 64 million Americans, or 20 percent of the U.S. population, live in a multigenerational home.  
Grandparents, parents and kids living under the same roof enjoy many perks, especially when it comes to saving money and emotional support. However, when designing a multigenerational home, it's important to consider accessibility, privacy and independence. Today, DreamMaker Bath & Kitchen of Hollywood shares some helpful design tips. 
Plan for Accessibility
One of the most important features you need to consider when designing a multigenerational home is accessibility, especially if you are living with elderly family members. Even if your senior family members can still get around easily, their mobility might be reduced in the future. It's best to think ahead and invest in accessible remodeling now. This may include creating spaces that are wheelchair-accessible or adding height-adjustable furniture. Open-concept layouts are also worth considering since they reduce barriers for seniors.
Design for Dual Purposes
When adding a room in your home, consider designing for dual purposes. Remember that it's easy to convert a bedroom into another space, but it may not be possible to turn another space into a bedroom. Bedrooms require at least one window and a closet, so keep this in mind when designing your multigenerational home. This way, you will have plenty of rooms that can double as bedrooms. When all your spaces have a dual purpose, you&#x2019ll enjoy more flexibility.
Maximize Every Inch of Space
Several generations living together can be enjoyable, but also frustrating at times. To give everyone privacy, be sure to maximize every inch of space. For instance, having a separate room with its own exterior entrance can offer grandparents the freedom to come and go without disturbing other family members. Even if you have a single-level house with no basement, you can still add a spare bedroom and bath. Take note that multigenerational homes that contain a family room, a playroom and a den give everyone a place to relax privately. 
Thinking of adding extra living space to your home? Get in touch with us for a home remodel estimate. 
Use Plenty of Light
Older adults need 70% more light than younger people to clearly see their surroundings. For this reason, you can add LED strip lights with adhesive backing where you need brightness. At night, be sure to light a clear path to the bathrooms with nightlights. Consider smart bulbs that respond to voice commands, so that your family doesn't have to fumble for switches in the dark. 
Let's Start a Conversation!
Searching "kitchen and bathroom remodeler near me" online leads you to DreamMaker Bath & Kitchen of Hollywood. We will combine top-notch workmanship and personalized service to ensure you get the best home remodeling experience possible. Call us today at (305) 425-1700 or fill out our contact form to schedule a consultation. We proudly serve homeowners in Hollywood, Hallandale Beach, Aventura, Golden Beach, Pembroke Pines, Miramar, Dania Beach, Davie and North Miami Beach.