---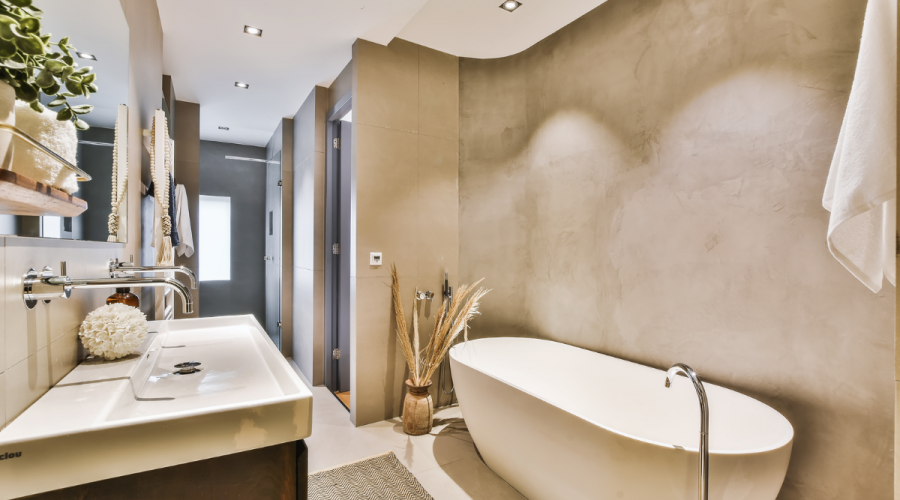 ---
Are you looking for a quick and easy way to change up the look of your bathroom? Consider painting your bathroom walls a new color. The right paint color can make a small bathroom feel bigger than it is and even help to brighten up a windowless room. There is a wide variety of available color choices, so whether you're looking for bold shades or subtle hues, here are some beautiful paint color ideas for your bathroom renovation.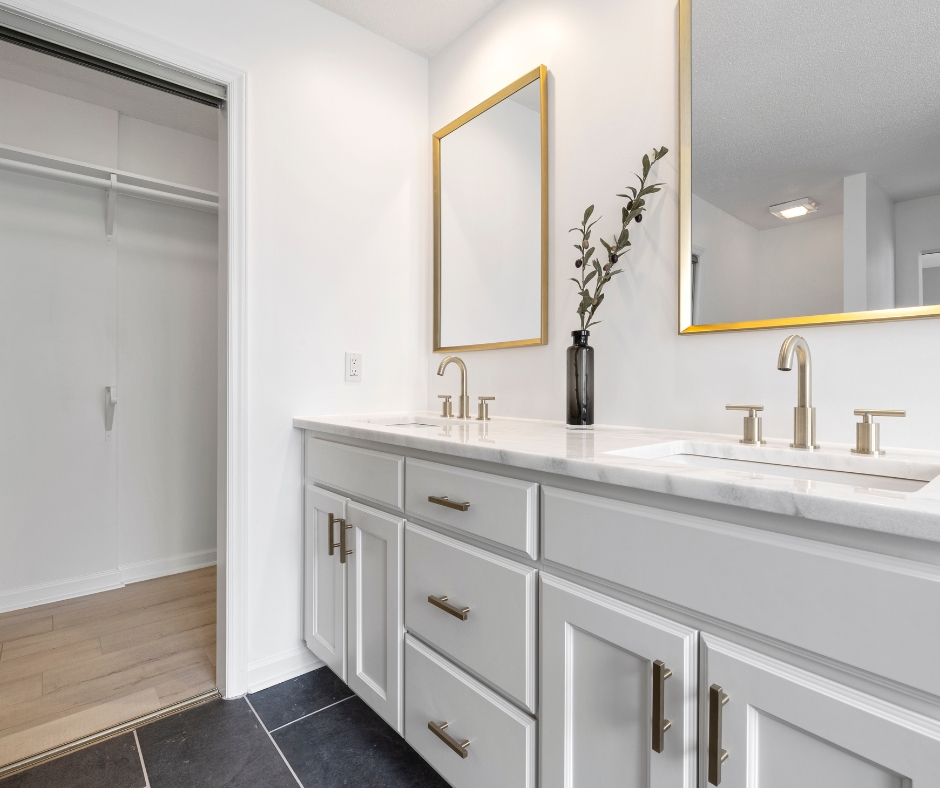 Popular Picks
Clean White
You can never go wrong with a classic, clean white bathroom. While many homeowners think white walls are a relatively simple concept, the look can be surprisingly striking and elegant. For a crisp look, try using different textures and shapes on the floor and in the shower with all-white accents. If top-to-bottom white is too much, warm up your room by using light wood accents or softer neutrals. 
Soothing Gray
A soft, light gray bathroom offers soothing energy while also adding some edge. Gray is a versatile color, which means it goes with everything from neutral whites to vibrant yellows. To balance out the cool tones of gray, incorporate dark wood elements in the flooring or furniture. If you're going for a classic look, be sure to use simple neutral accents. For a bolder option, add pops of color in your accessories &#x2014 such as bright orange towels.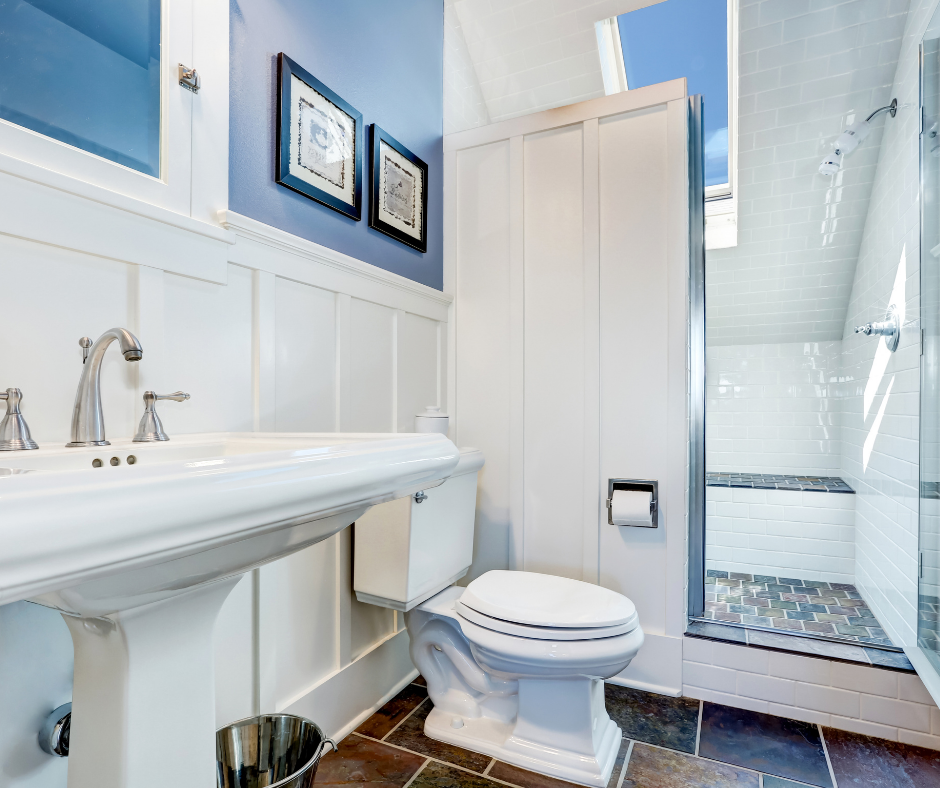 Dreamy Blue
The beautiful shade of blue you see when you look at the sky generates a relaxing and comfortable feeling. In your bathroom remodel project, pair this shade of blue with white tiles and white trim details reminiscent of fluffy white clouds on a sunny day. For a more muted feel in your design, try light blue with a gray base. 
Earthy Brown
No matter which shade you use, brown creates a calming, spa-like atmosphere that mimics the tranquil energy of nature. If you're going for a more dramatic feel, a dark chocolate brown looks sophisticated when paired with metallic gold accents. A medium brown pairs well with lighter tone details, while a lighter brown fits as a neutral backdrop to showcase accent colors such as cream or beige. 
Energetic Green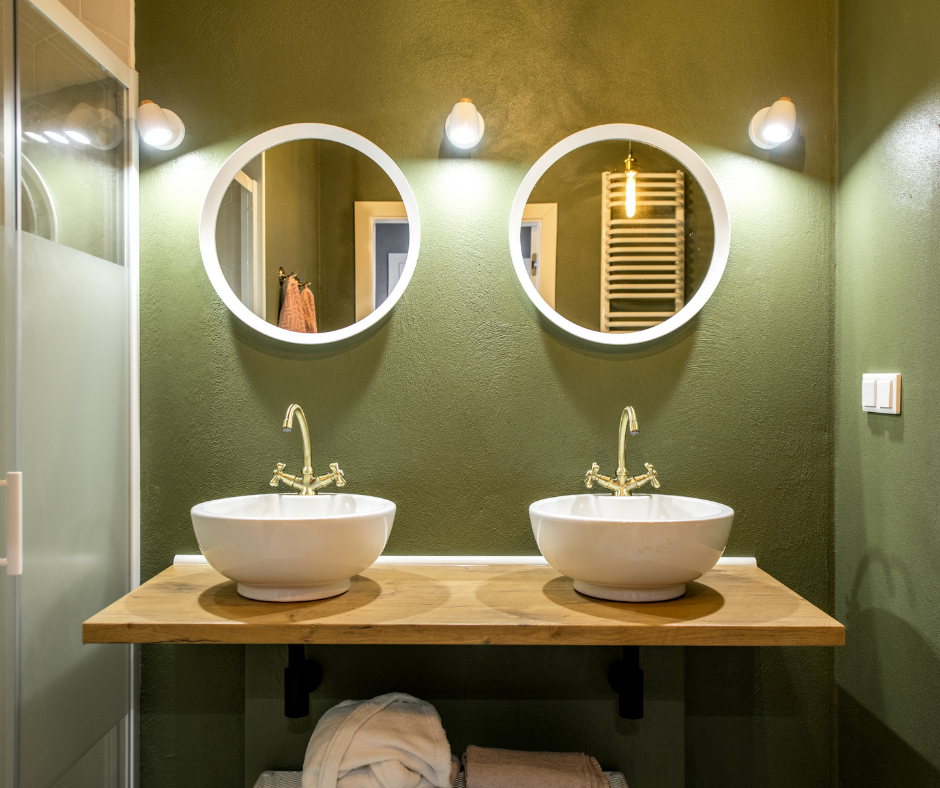 Like blue and brown, decorating with green helps bring an outdoorsy atmosphere to your bathroom. While a light shade of green creates a calming and cooling effect, pistachio green is more vibrant and energetic. It brings a burst of energy to your room without being overpowering. For a sleek bathroom, pair it with bright white accents. If you want to tone it down, try adding natural wood and brown accents for a more earthy vibe. 
Let's Start a Conversation!
DreamMaker Bath & Kitchen is all about providing high-quality, personalized home remodel services. Count on our team of experienced designers and installers to help you find the best color palette for your bathroom space. Locate one of our trusted and experienced Locations Near You.