---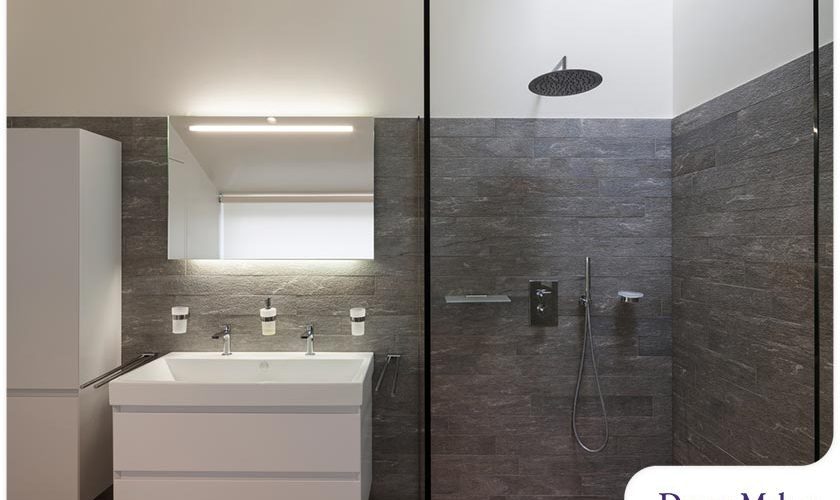 ---
There's a reason why doorless showers have become a popular bathroom remodeling trend — the walk-in design of a doorless shower feels spacious and is ideal for bathrooms with limited floor space. However, doorless showers aren't suitable for all bathrooms. To help you decide if a doorless shower is ideal for your bathroom, understand the pros and cons first.
The Pros
More efficient use of bathroom space – Despite being one of the most used rooms in the average home, the bathroom is usually one of the smallest. As such, every inch of space counts. Arguably, a doorless shower is a more efficient way of using bathroom space, taking up only 50% of the space a bathtub occupies. Not to mention, its walk-in design gives the illusion of a larger bathroom.
Integrated bathroom design – The walk-in design of a doorless shower creates a seamless design that's usually found in contemporary bathrooms. If you prefer a spa-like feel in your bathroom, you can install glass and wood elements to create a relaxing bathroom environment.
Mobility-friendly functionality – If you're looking to make your home more mobility-friendly, you might want to start by installing a doorless shower in your bathroom. There are no entry barriers to impede seniors and those with mobility challenges. Slip-resistant flooring or a shower bench can also enhance the bathroom experience and make it safer.
Ease of cleaning – It's not uncommon for mold to grow inside the hinges of shower doors and around the door. If you remove the shower door, cleaning your bathroom becomes a lot easier.
The Cons
Despite their many benefits, doorless showers are not without their disadvantages. Some of the cons of a doorless shower include:
Less privacy – Without a shower door, you'll have less privacy in your bathroom.
Water splashes – A shower door keeps water from splashing onto the rest of the bathroom. However, a smaller entryway and a smarter bathroom design can minimize water splashes.
Colder showers – Another function of the shower door is making sure cold air doesn't enter the shower. One way of counteracting the chill from drafts is to install heated flooring, which can improve your overall bathroom experience.
Let's Start a Conversation!
DreamMaker Bath & Kitchen offers a wide range of professional remodeling services, including kitchen and bathroom renovation services. Visit our locations page to find a DreamMaker in your neighborhood, or start a conversation with us today!