---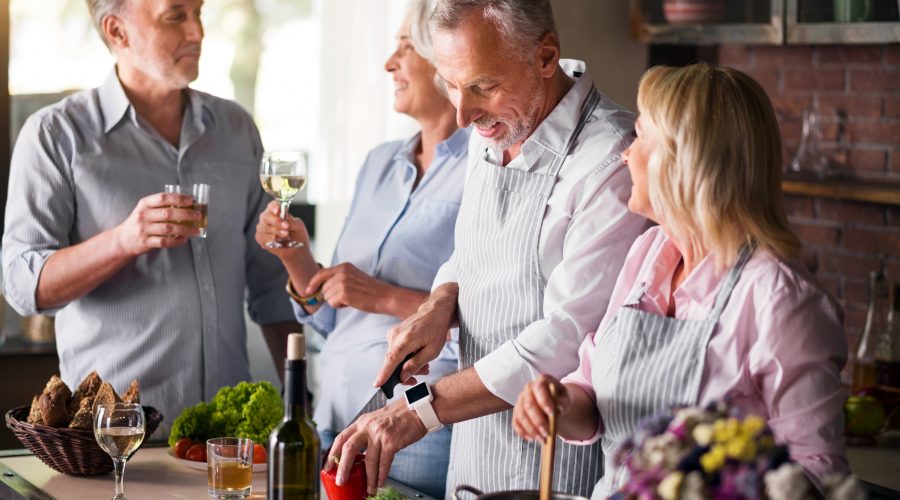 ---
Preparing for holiday dinners and parties can be both exciting and exhausting at the same time, especially if you're the host. That said, you'll appreciate a kitchen that's efficiently designed in a way that enables you to prepare meals while keeping your guests entertained. Let's identify some of the top features that help create the ultimate entertainer's kitchen.
Adequate Seating
As a host, one of the first things you need to do is ensure the comfort of your guests. This means being able to provide adequate and comfortable seating in your home, including your kitchen. This may not be a problem in homes with combined kitchen and dining spaces but if your kitchen is in a separate room, you might want to add some seating to make it more inviting. This will give you the opportunity to catch up with your guests while you're cooking or cleaning up.
Organized Design
Make sure your kitchen is organized and clutter-free to make it easier for you and your guests to move around. A clean and tidy kitchen usually feels more welcoming because it doesn't give the impression that you're too busy to have casual conversations while preparing food.
A Multipurpose Kitchen Island
Kitchen islands often come highly recommended by kitchen remodelers because they can function in many ways and serve different purposes. For example, you can install an induction cooktop or sink within the island so that you can chat with guests while cooking or cleaning up
Easy-to-Clean Countertops
Of course, the last thing you want to do after hosting a dinner is an excessive amount of cleaning. This is where low-maintenance countertops and surfaces prove to be convenient. Typically, the best options in this regard are stainless steel appliances, tile flooring and engineered stone countertops.
Let's Start a Conversation!
DreamMaker Bath & Kitchen is dedicated to creating your dream space with minimal disruption to your life. We have expertise in various areas of remodeling, including design and installation, cabinetry, countertops, flooring and more. Visit our locations page to find a DreamMaker near you, or fill out our contact form to start a conversation.