---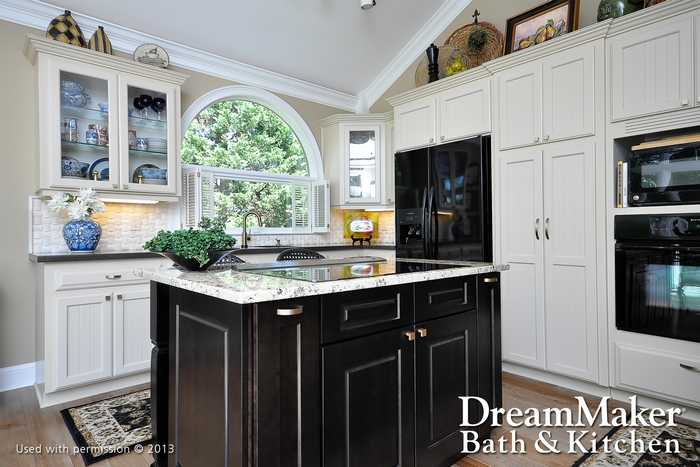 ---
A kitchen remodel can improve your home's value and transform the way you feel about it. A new kitchen looks beautiful and is more pleasant to use, so it's no wonder so many people want to remodel their kitchens! However, before you move forward with this project, ask yourself a few simple questions first. DreamMaker Bath & Kitchen, an expert kitchen remodeler, explains more.
Are You Matching Your Kitchen to the Rest of the House?
Walking into a home that's designed in a certain style and seeing a kitchen that doesn't match stylistically is a jarring experience. If you're planning to remodel your kitchen, make sure it blends with the rest of your home. Do your research and look for photos that inspire you. You can also talk to your remodeling contractor and ask for their opinions and ideas. Tell them what you want to achieve with your remodel and they'll be able to explain how to make it happen.
How Much Do You Want to Spend on Appliances?
Investing in quality appliances is usually a good idea, but don't go overboard. The appliances you choose for your kitchen remodel should be ones that you'll regularly use. If you don't cook for a lot of people often, then you don't really need a chef-grade stovetop. Consider how often you'll use your kitchen and how much wear and tear your appliances will endure.
Do You Plan on Selling Your Home Soon?
If you're not planning on putting your house on the market in the next 12-24 months, then your kitchen remodel should be designed based on your personal lifestyle. Remodeling a home to improve it and remodeling a home to sell it requires two different approaches. Don't make the mistake of using the wrong approach for your project.
Let's Start a Conversation
DreamMaker Bath & Kitchen uses a distinctive, full-service remodeling approach to complete your remodeling project in the most efficient manner possible. Visit our locations page to find the DreamMaker in your neighborhood!