---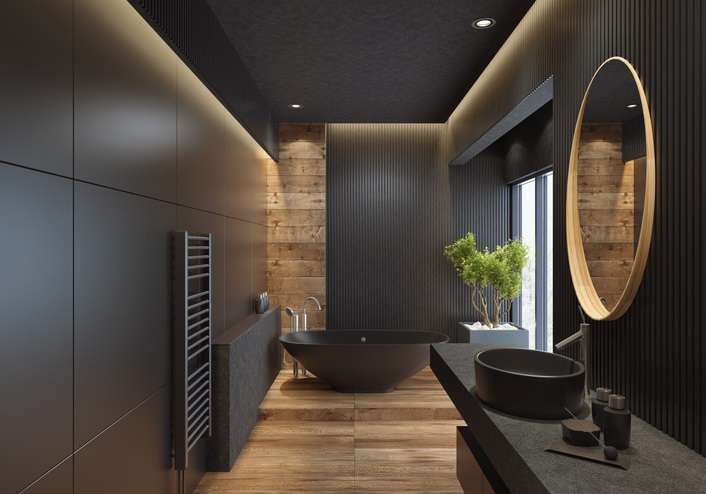 ---
If you're thinking of giving your home's bathroom a glam update, you might want to consider doing it over in various shades of black. Bathroom remodeling contractors say that black appears to be having quite a moment these days, mainly as a result of influences from commercial establishments such as nightclubs and modern restaurants.
Black's Appeal
The choice of black can be chic and, if done right, hugely appealing in its uniqueness. One way to capitalize on black is to incorporate a number of modern touches in your bathroom's overall look. Playing around with finishes is a great way to add visual interest to a black bathroom's design. Use different depths of black for your tile or consider using matte to counterpoint glossy finishes, and then go all-in with black faucets or black accents on your faucets and other bathroom hardware.
Have you considered a black sink? What about a black countertop or a sleek black vanity? Adding black fixtures will truly make your space stand out, and has the added benefit of hiding dirt and smudges that are highlighted by standard white bathroom fixtures.
Metal Hardware
Hardware finishes can really add to the sophistication of a black bathroom. Whether you prefer a rich pewter, the gloss of gold or the quaint antique look of copper, think about how to use metal accents as an appealing counterpoint to a primarily black vibe.
DreamMaker Bath & Kitchen offers bathroom remodeling services you can count on for all of your home upgrades. Our distinctive, full-service approach means we will help you throughout the entire remodeling process, from design through installation. Your project will be completed in the most efficient manner possible. Find a location near you to get started.