---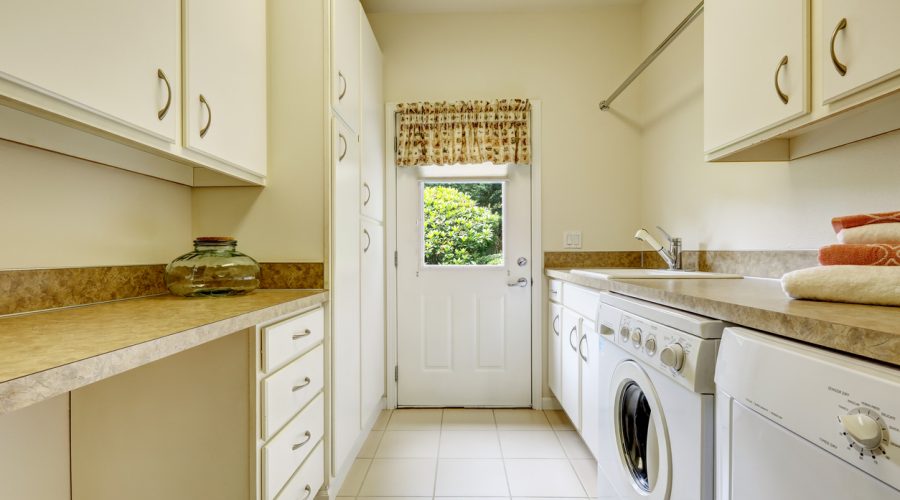 ---
While not all homes have dedicated laundry rooms, having one is a definite perk. In fact, a proper laundry room is one of those sought-after features homebuyers look for. If you're going to sell your home, it pays to make sure that your property has one of the most attractive selling points on the market.
Whether you already have a laundry room and are planning a home remodeling project to improve it or are looking into doing a room addition, you should make sure your laundry room ultimately has these features:
Convenient location. Your laundry room should be located as close as possible to your home's main living spaces to minimize trips necessary to wash and dry loads of laundry. If you have a mud room as well, you may find placing your laundry room close by or adjacent to it beneficial.
Good lighting. Ample lighting is necessary in any work area. In a laundry room, bright lighting can help you spot any dirt or stains you may have missed so you can treat your laundry properly. Take advantage of natural light as much as possible but also look into task lighting above sinks and over ironing and folding areas.
Durable flooring. You want something tough, scratch-resistant and waterproof, and tile generally fits the bill no matter the size and layout of your laundry room. And with water spills and a bit of flooding always a possibility, you should also have a floor drain installed for easier cleanup.
Let's Start a Conversation – find the nearest DreamMaker here.