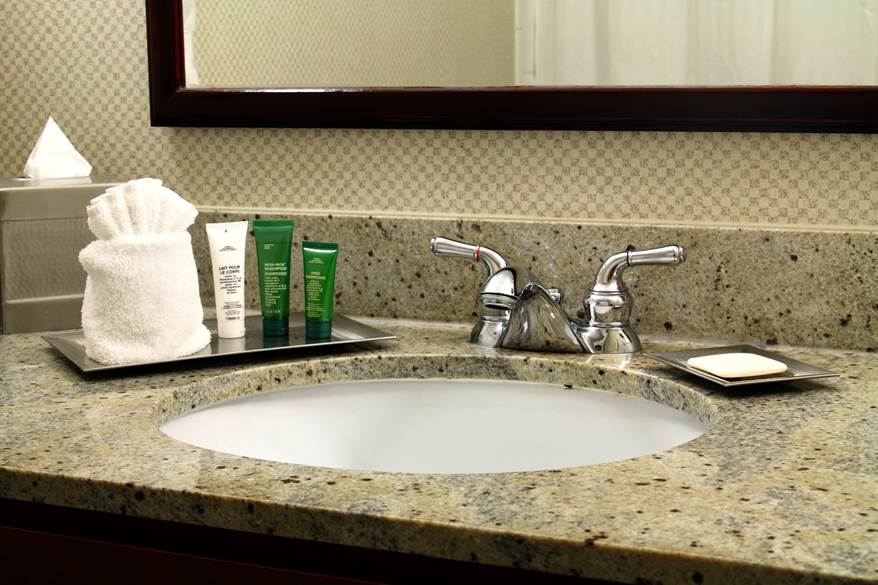 If you're updating your kitchen or bathroom, it's important to select the right features. With so many options and things to consider, however, it can be difficult to know where to start. Here's one choice you can mark off your list: go with granite countertops for your home remodel. Yes, granite is more expensive than other countertop materials, but the many benefits greatly outweigh the cost. Here are just five reasons to choose granite countertops for your home remodel.
Granite Countertops Possess Timeless Beauty
Trends come and go, but the timeless beauty of granite will never fade. In twenty years you won't look back and think, "Gosh, those old granite countertops we chose for our kitchen upgrade are so dated," because, quite frankly, granite will never go out of style.
Granite Provides One-of-a-Kind Results
If you're someone who wants to stand out for being unique, then you should definitely talk to your contractor about installing granite countertops. No two slabs of granite are exactly the same, you never have to worry about your kitchen or bathroom being a copy of, or copied by, someone else's design.
Granite is Extremely Sanitary
Cleanliness is important, especially in your kitchens and bathrooms. One of the greatest benefits of choosing granite is that it is a non-porous material, meaning it cleans well and bacteria can't hide in any nooks or crannies.
Granite Countertops Add Value to Your Home
While updating your bathroom and kitchen provides a better quality of life for you and your family, it also adds value to your home. Granite is costly, but provides more bang for your buck. Buyers are more attracted to a home with granite countertops and are willing to pay more for that feature.
DreamMaker Home Remodeling in West Bend
Ready to commit to granite countertops for your kitchen or bathroom remodeling project? DreamMaker Bath & Kitchen is here to help. We'll be happy to help you find, purchase, and install your new granite countertops. For more information about our various services, visit our website. You can also schedule a free in-home consultation or speak with a representative by calling (262) 203-9175 today.