How Much Does Kitchen Remodeling Typically Cost?
Kitchen remodeling costs vary based on style preferences, existing conditions and the size of your kitchen.
After years of dreaming about a new kitchen, your family has finally decided it's time for a kitchen remodel. Now what? Knowing where to start with any home remodel can be an overwhelming process for many homeowners. However, our DreamMaker staff is dedicated to creating a smooth remodeling experience while making your kitchen dreams come true.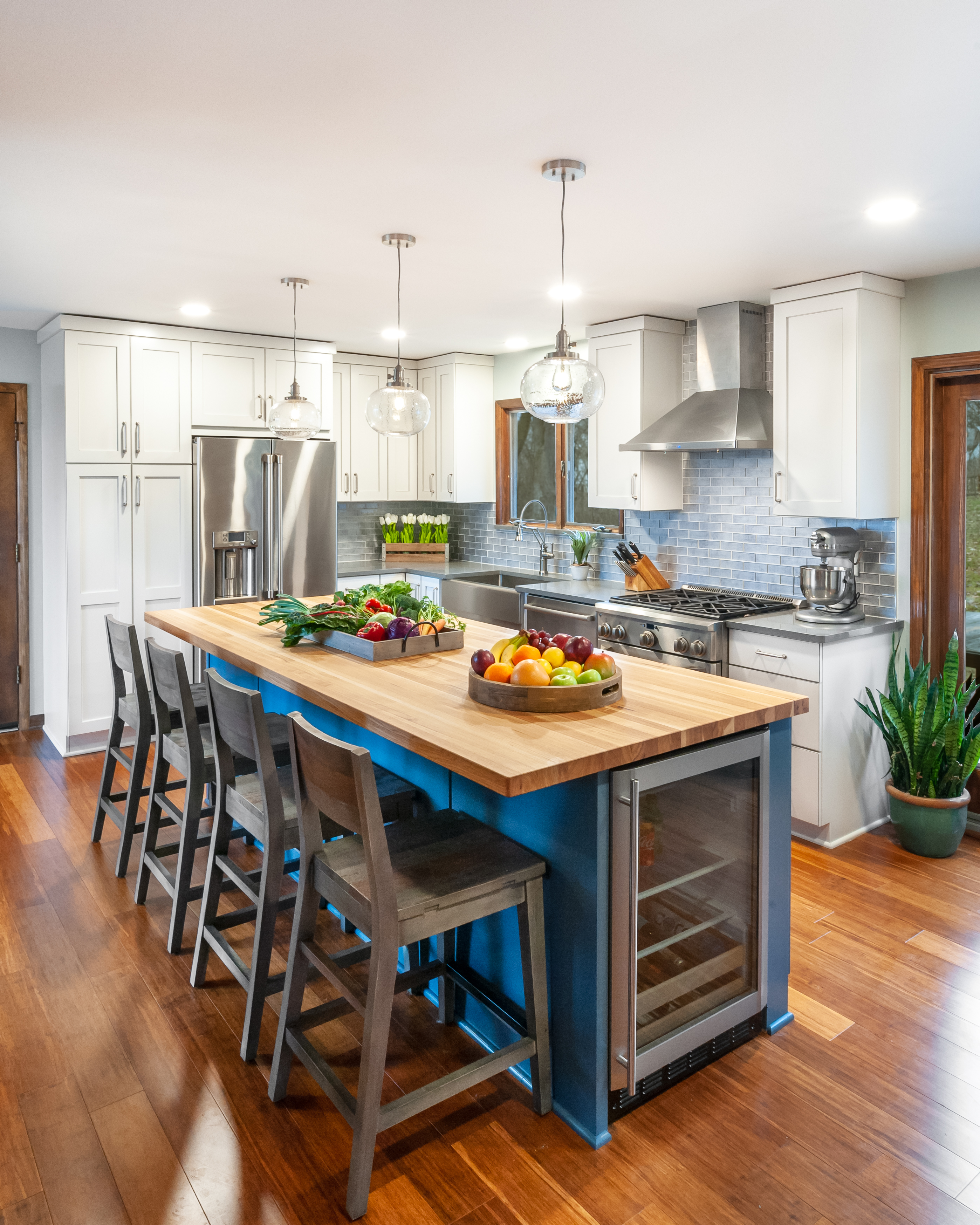 Trying to pinpoint what a kitchen remodel will cost you is like searching for a four-leaf clover. Just like the rare clover, the cost of your home's kitchen remodel is entirely unique to the existing space, the products you choose, and the layout you prefer to create your dream space.
The best way to develop a kitchen remodel budget is to start by evaluating the type of renovation your kitchen needs. There are three main types of kitchen renovations including a cosmetic remodel, pull-and-replace remodel, and a custom kitchen remodel. Read on to learn what each type of remodeling entails and to see estimated timelines for permits and ordering through construction and completion.
A cosmetic remodel includes upgrading countertops, tile backsplash, kitchen appliances, cabinet hardware, and a fresh coat of paint. The budget for a cosmetic kitchen remodel typically ranges from $5,000 to $20,000 and can last anywhere from 3 to 7 weeks.
A pull-and-replace remodel requires demolition of the existing kitchen space and often includes replacing cabinetry/hardware, countertops, backsplash, flooring, lighting/electrical, and kitchen appliances. The typical pull-and-replace kitchen remodel will cost between $15,000 and $60,000 depending on the spaces existing condition and product selection. On average, the time frame of this kitchen remodel ranges from 10 to 14 weeks.
If your kitchen has lost its functionality and needs to be reconfigured, a custom kitchen remodel is the best choice. This type of kitchen renovation focuses on redesigning the layout and moving walls around. A custom kitchen remodel includes the demolition of the existing kitchen and adjacent spaces, as appliances, electrical, and plumbing are relocated.
Additionally, homeowners may choose custom cabinetry/hardware, countertops, backsplash, flooring, and kitchen appliances. The price of a custom kitchen remodel is broad, ranging from $50,000 - $130,000 and will likely last anywhere from 12 to 24 weeks.
In order to give you a price range estimate for kitchen remodeling, we recommend scheduling a 45-minute appointment in the design center or by Zoom so you can share with us how you want to better utilize your kitchen. After this meeting, we should have enough information to share estimated price ranges and timelines so that you can get a better idea of what your kitchen remodel will cost with DreamMaker.
Our primary goal at DreamMaker Bath & Kitchen is to help you create the home of your dreams and we understand that oftentimes a budget plays a significant role in that. Therefore in every kitchen remodel, we strive to develop the best plan for your specific project and price range. To continue the conversation, we encourage you to fill out a form on our website or call us today.
DreamMaker has exceptional kitchen and bath remodelers Nationwide.