---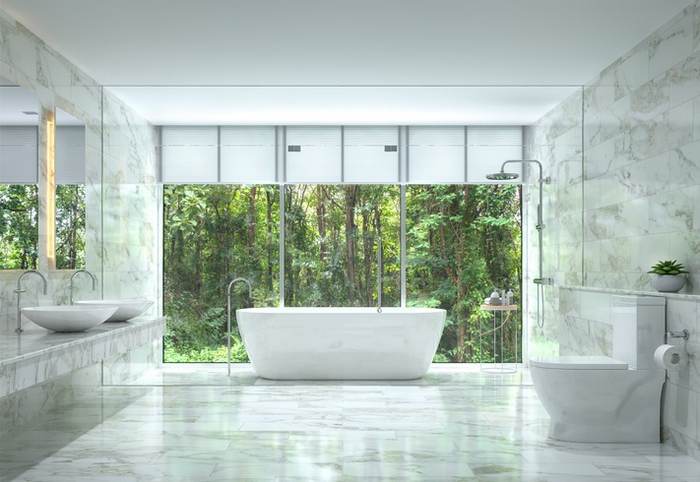 ---
Few things in this world are as comforting as unwinding at the end of the day in a warm bath. Often, however, you have to make do with the tub that was originally installed in your bathroom. It may be too small, or even mildewed and difficult to clean.
For this reason, it comes as no surprise that homeowners often opt to upgrade their bathrooms, particularly the bathtub and shower areas, by calling in a bathroom remodeling contractor when the opportunity finally arises to get the upgrades they've always wanted.
Popular Tub Styles
One of the first things you need to add a bathtub is space, as space considerations affect what kind of tub you can realistically choose for your home. Limited space may limit your choices to an alcove tub, for instance.
Free-standing tubs are a classic, and are quite popular despite costing significantly more than alcove or drop-in tubs. They also require a lot of space. Slipper and clawfoot tubs that convey the impression of antiquity often fit into this category.
Alcove tubs are the easiest and cheapest tubs you can buy and install. They're the typical tub that many of us grew up with, and they offer the smallest footprint. A drop-in bathtub, on the other hand, is installed on a deck or peninsula that juts into the room. These tubs have a rim and can be installed in an alcove or in a more open area.
Corner tubs, on the other hand, allow you to indulge in some in-home spa therapy, but take longer to fill—a large capacity equals more water volume needed.
Design Your Dream Bath With DreamMaker
Whichever type of tub you desire for your home, DreamMaker Bath & Kitchen can make all your bathroom renovation dreams come to life. To get started, visit our locations page to find a DreamMaker near you. Let's start a conversation today!