---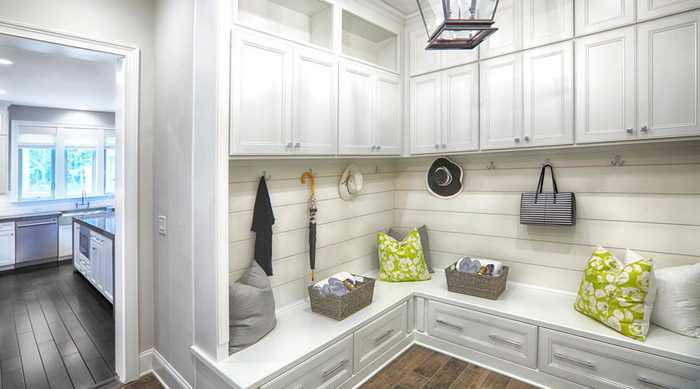 ---
As the adage goes, April showers bring May flowers. They also bring mud, and lots of it. The kids, the dog, and even you can't help tracking in the muck. If only you had a nifty space to shed the muddy boots and keep your newly spring-cleaned home tidy. Luckily for you, mudrooms are making a comeback. These adorable nooks are a Pinterest staple, but they also serve a very practical purpose.
Some homes have laundry rooms or washrooms as intermediates between the inside and outside of the home. For the home that doesn't have this convenient feature, a mudroom is a simple and space-conscious solution with many great features.
One perk of the mudroom is it doesn't have to be a physical 'room.' Mudrooms can be crafted from hall closets, crevices and cabinets. They conform to the space you allow, whether it is a floor-to-ceiling wall space or an entire walk-in closet. The size and scope of your mudroom is up to you!
If you're just looking for a small space, several hooks along the wall will hang a few coats and backpacks with ease.
For more spacious spaces, include benches, bins, cubbies and sinks. A sturdy bench serves as a seat for taking off shoes, and also works as a place to set grocery bags while removing shoes. Benches are available in many materials that match with the interior of your home.
Bins can be stowed beneath benches or on added shelves above. Bins can store extra coats, sports equipment, shoes, umbrellas, gloves and mittens, just to name a few.
Be as creative as you like, but don't forget the functionality. Tile your mudroom with sturdy tile that is also an easy clean – what's a mudroom without a little mud? Take a look at your entryways, the extra wall space or underused hall closet, and imagine a stylish yet practical space for a mudroom.