---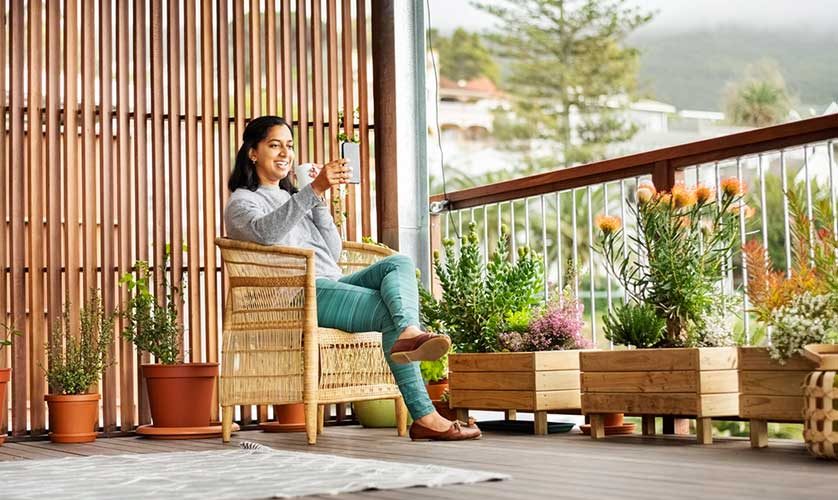 ---
As warmer weather approaches, now is the perfect time to transform your deck into something special. A well-designed outdoor space that addresses your needs increases your home's value while serving as a functional spot for gathering and entertaining. In this post, renowned home renovation expert DreamMaker Bath & Kitchen of Ogden shares what it takes to build the deck of your dreams.
Formulating Design Ideas
Your new luxurious deck must match your lifestyle and preferences. In your design, you can add comfortable seating areas and outdoor dining space with a barbecue and grilling station. For everyone's enjoyment, you may consider incorporating entertainment features like an outdoor movie screen or a fire pit. Lastly, include some greenery and landscaping to achieve a more relaxing space — potted plants, flowers and vertical gardens can create a lush and inviting environment.
Choose the Right Materials
When choosing a deck material, consider durability, maintenance needs and eco-friendliness. Wood decking remains a classic choice, but it requires more upkeep than composite, which is low-maintenance and made from recycled materials. You can also ask your home remodel expert for help choosing materials. Their decades of experience and knowledge in designing and constructing decks make it easy to find the best on the market.
Find a Reliable Local Contractor
An excellent contractor can make all the difference in deck construction. Licensed, insured and certified local contractors in your area ensure your project is done well, complies with all state codes and has all its materials under the manufacturers' warranties.
Create a Budget and Timeline
Before diving into your home renovation project, establish a budget and a timeline first. Discuss your goals and expectations with your contractor, making sure that both of you are on the same page. This open communication will help prevent any surprises or setbacks during construction.
Let's Start a Conversation!
Creating an outdoor sanctuary with design elements and materials and a professional general contracting company can enhance the appeal and functionality of a home. Turn to DreamMaker Bath & Kitchen of Ogden to help you achieve the outdoor space you've always been dreaming of. Call us at (801) 614-7263, or fill out this contact form to get an estimate. We proudly serve homeowners in North Ogden, Plain City, West Point, West Haven and Pleasant View.