---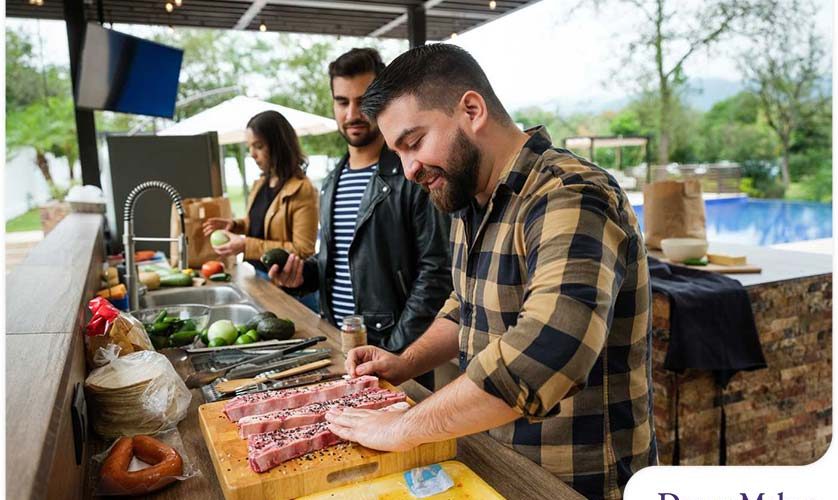 ---
If you are dreaming of transforming your backyard into a stunning outdoor living space, an outdoor kitchen could be the perfect addition to your home. Before diving into this exciting project, it's essential to weigh the pros and cons to ensure it's the right fit for your lifestyle and budget. Keep reading as DreamMaker Bath & Kitchen of Ogden discusses the benefits and drawbacks of adding an outdoor kitchen.
Pros
Increased Home Value
One of the most significant benefits of adding an outdoor kitchen is the potential increase in your home's value. Many homebuyers are attracted to homes with well-designed outdoor living spaces, which can make your property stand out in a competitive market.
Expanded Living and Entertaining Space
An outdoor kitchen allows you to extend your living area, providing additional space for dining and entertaining guests. You can host memorable gatherings and enjoy alfresco meals with friends and family in the comfort of your backyard.
Enhanced Outdoor Cooking Experience
Outdoor kitchens often feature larger grills and specialized appliances, elevating your outdoor cooking experience. Whether you're grilling up steak or whipping up a wood-fired pizza, an outdoor kitchen can make meal preparation more enjoyable.
Reduced Indoor Heat and Energy Usage
Cooking outdoors keeps the heat out of your indoor kitchen, helping to reduce your energy consumption and maintain a more comfortable temperature inside your home during summer.
Cons
Initial Home Remodel Cost
Although outdoor kitchens can increase the value of your home, they usually entail a significant home remodel cost. It's essential to consider your budget and potential return on investment when deciding whether to add an outdoor kitchen to your property.
Maintenance and Upkeep
An outdoor kitchen will likely require extra maintenance and upkeep since it is exposed to the elements. This includes regular cleaning, winterizing appliances and ensuring proper weatherproofing of surfaces.
Limited Seasonal Usage
Depending on your location, an outdoor kitchen might not be used for the most part of the year due to weather conditions. This is a significant factor when deciding if an outdoor kitchen is a practical addition to your home.
Potential Zoning Restrictions
Before planning your outdoor kitchen, research your local zoning laws and regulations. Some areas might have restrictions on the size and placement of outdoor structures, which could impact your design options.
Let's Start a Conversation!
DreamMaker Bath & Kitchen of Ogden has years of experience in remodeling residential properties. Turn to our team if you're looking for a contractor near me to create your outdoor kitchen in Ogden, Syracuse, Layton, Kaysville, Farmington, Centerville or any of the nearby communities. To schedule a consultation or get a kitchen quote, call (801) 614-7263 or fill out our contact form.