---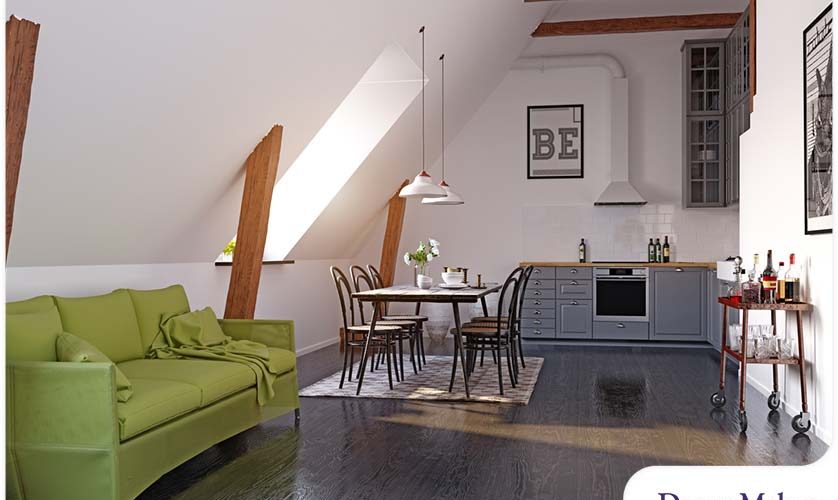 ---
An attic conversion is a great way to expand your living space without undergoing a major renovation. It's an efficient and cost-effective project that can add significant value to your home. Before beginning any attic conversion project, however, you should be aware of some important dos and don'ts to ensure the job is done safely and correctly.
1. Do Choose the Right Contractor
The most important step in an attic conversion project is finding the right contractor. As you find a reliable and experienced "general contractor near me" in your online search, make sure to get references and reviews from other homeowners who have used their services. Also, ask if they are properly licensed and insured.
2. Do Set a Realistic Budget
Before starting your attic conversion project, you should set a realistic budget and stick to it. Consider all the costs involved, including materials, labor, building permits and other fees. Also, factor in any unforeseen expenses that may arise during the project.
3. Do Consider Structural Changes
Consider all needed structural changes to support your attic conversion. You might need new joists and reinforcement for floors, ceilings and walls. You can ask your contractor if you need to replace the entire roof structure.
4. Don't DIY It
Although going DIY can seem like a great way to save money, keep in mind that attic conversions require skill and experience. Attempting any part of the project without the proper training could result in costly mistakes and unsafe conditions. DIY approaches also usually end up having a higher home remodel cost in the long run due to making mistakes and not following the best building practices.
5. Don't Overlook Building Permits and Regulations
Remember to check with local building regulations and ensure you have all the necessary permits. Not following proper codes could result in hefty fines or even force you to undo any work that has already been done.
6. Don't Forget Fire Safety, Insulation and Ventilation
Always be aware of all local safety codes and guidelines. Your contractor can ensure the space is safe from fire hazards and install the insulation and ventilation systems. They would also install smoke detectors and fire extinguishers in accordance with local building codes.
Let's Start a Conversation!
If you need help with your attic conversion project in South Weber, Roy, Hooper, Clinton, Sunset, Clearfield, Syracuse and Midvale, be sure to call DreamMaker Bath & Kitchen of Ogden. We are a trusted local contractor capable of turning your vision for your living spaces into reality, utilizing a distinctive and proven process that takes your needs into account. From furnishing an accurate kitchen or bathroom quote to applying the finishing touches, count on us to guide you through the project from start to finish. Call us at (801) 614-7263, or fill out this contact form to schedule an appointment.