---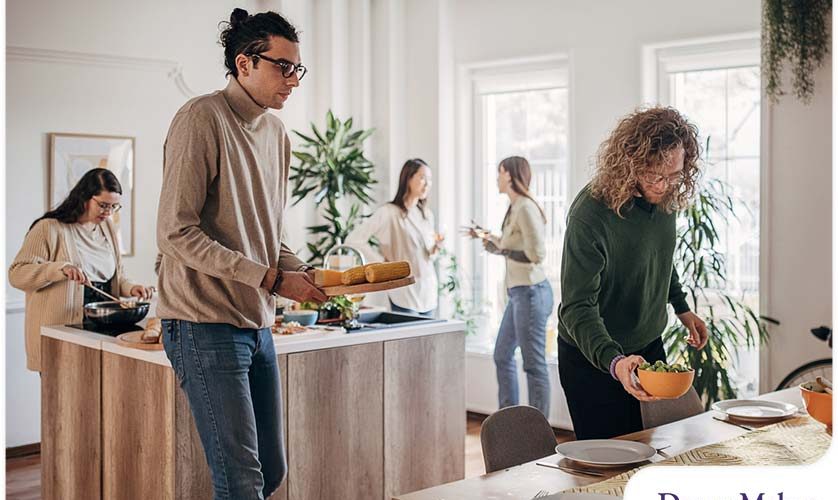 ---
If you're looking to make your kitchen the ultimate gathering place for friends and family, there are a few things to keep in mind. Whether it's for an intimate get-together or a large party, having the right layout and seating options can make all the difference. Keep reading to learn how a top contractor that comes out after searching "kitchen remodeler near me" online can help you create the perfect kitchen for parties and other gatherings.
Consider the Layout and Flow of the Room
The kitchen's layout is essential for a comfortable gathering. Think about how people will move through the room and try to create pathways for them to do so. You may also consider making one main zone for people to gather around, like an island or custom table, or creating multiple seating areas for separate conversations.
Add More Seating
When you're hosting a gathering, having enough seating is key. In your kitchen estimate, ask remodelers to help you decide between having additional chairs or an island with stools to expand your dining area's seating.
Incorporate Smart Technology
Adding smart technology to your kitchen is a great way to make food preparation and dining more efficient and seamless. Consider installing built-in speakers, automated lights, temperature control and refrigeration systems. Now, you won't have to reach the unit or even the remote to activate them; use your voice to turn them on, off or to your preferred setting.
Consider an Open Floor Plan
An open floor plan makes your kitchen more eye-catching and gives everyone enough space to move around. Consider removing bulky furniture to open up the area to accommodate more people. For further improvements, you can ask your remodeler to help you style the flooring and create illusory boundaries between different sections.
Let's Start a Conversation!
If you're ready to turn your kitchen into the ultimate gathering place, DreamMaker Bath & Kitchen of Ogden is here to guide you from start to finish. We can assess your space, give you a kitchen quote, and recommend the best layout and seating options and more to create your dream kitchen. We proudly serve homeowners in Bountiful, North Salt Lake, Park City, South Salt Lake and Heber City. Call us at (801) 614-7263, or fill out this contact form to get started.