---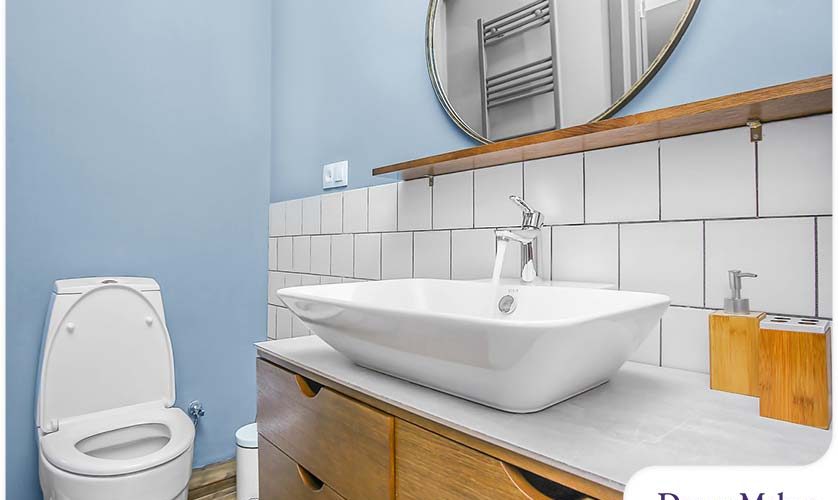 ---
Creating a nautical-themed bathroom can be a fun and rewarding way to give the space an inviting and unique feel. Whether you're looking for something subtle or more eye-catching, it's possible to achieve the perfect beachy vibe without going overboard (no pun intended!). With some thoughtful design choices and help from an expert bathroom remodeler, you can easily transform your bathroom into an oasis that reminds you of the ocean.
Add Raw Beachy Textures
An easy way to bring a nautical-inspired look into your bathroom is by adding some raw, beachy textures. Natural wood vanity, white-washed floors and distressed furniture pieces can all help to create an inviting atmosphere reminiscent of the shoreline. Add jute rugs or woven baskets for extra texture and warmth. Want something more dramatic? Consider installing shiplap walls or wainscoting in shades of blue or gray that will evoke the feeling of being out at sea.
Choose One Statement Decoration
One aspect of the remodel you can discuss with your bathroom contractor is the statement piece that serves as the focal point of the space. A large anchor sculpture or painting of a sailboat can be the perfect way to tie the room together and give it some personality. If you don't want something quite bold, consider hanging a simple fishing net with seashells above your vanity as an elegant touch of whimsy.
Choose a Color Palette With Pops of Blue
A color palette emphasizing blue is a nautical bathroom's core color scheme. White walls and light wood furniture will provide a bright yet cozy atmosphere that highlights these colors. To add some depth to the room, try navy or sea green accents in the form of bath mats or shower curtains. This contrast between lighter and darker tones will create a tranquil and balanced beachy vibe.
Add Cozy and Luxurious Elements
The last step in designing your nautical bathroom is to add some cozy and luxurious elements that make you feel like you're on vacation. An oversized tub or shimmering new shower tile evoke a beach-like vibe into the room. Consider adding a potted palm tree for an additional touch of paradise and candles and essential oils for aromatherapy. These little details will help create an oasis where you can truly relax and enjoy your time in this unique space.
Let's Start a Conversation!
DreamMaker Bath & Kitchen of Ogden has years of experience and a long list of satisfied customers who had found the "best contractor near me" during their search and after working with them. Our team of experienced designers can assist you in finding the right design that reflects your unique style and needs. Call us today at (801) 614-7263, or fill out this contact form to schedule a conversation. We proudly serve North Ogden, Plain City, West Point, West Haven, and Pleasant View.