---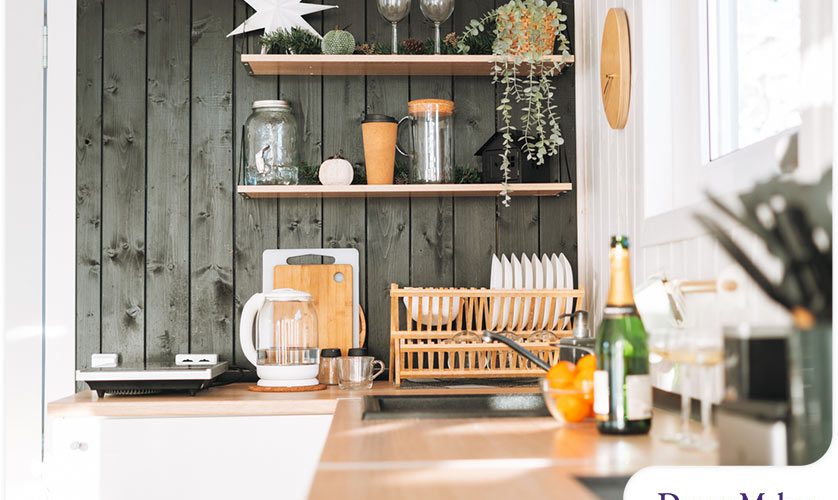 ---
Open shelving is a popular design trend that adds texture and personality to any room. However, without proper planning and consideration, open shelving can quickly become cluttered with unorganized items and look gaudy afterward. In this post, renowned kitchen quote estimator and renovation company DreamMaker Bath & Kitchen of Ogden shares the steps to avoid open shelving regret and maximize it for your home.
Choose Closed Cabinets for Some of Your Storage
Having some closed cabinets is the best way to avoid open shelving regret. They provide much-needed storage and keep items hidden until you're ready to use them. Closed cabinets are useful if your open shelving is located in a high-traffic area like the kitchen or living room since it keeps your space neat.
Use Clever Alternatives
If you prefer open shelving but want to avoid the hassle of cleaning and organizing items all the time, consider utilizing clever alternatives. For example, you can use decorative baskets to store items within easy reach. You can also use labels or other markers to keep similar items together to find them easily later. That said, you can ask your contractor to recommend different ways to store away items discreetly and include them in their kitchen and bathroom estimate.
Make Sure Shelving Is Easily Accessible
It's important to make sure your open shelving is easily accessible. Ensure the shelves are at a comfortable height and within reach of everyone in the household. At this height, they can prevent clutter from accumulating on the shelves and ensure that items can be quickly retrieved when needed.
Select Appropriate Decorative Items for Display
When selecting decorative items for open shelving, consider your space's overall look and feel. Select pieces that complement the style and color palette of your home. Always consider having decorations that serve a purpose and look beautiful.
Want to have excellent open shelves? Turn to the best in the industry. DreamMaker Bath & Kitchen of Ogden is a renowned renovator trusted by homes in your area. We have built a reputation for accomplishing outstanding home remodel projects for decades. Stop searching for "the best contractor near me and call us at (801) 614-7263 or fill out this contact form to get an estimate. We proudly serve homes in Bountiful, North Salt Lake, Park City, South Salt Lake and Millcreek.