---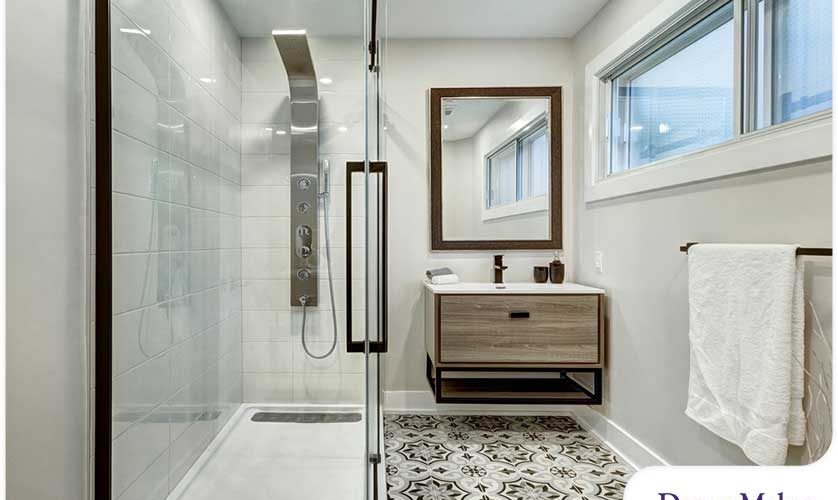 ---
Curbless showers are stylish, modern showers that bring a level of convenience and affordability in bathroom cost. In this post, DreamMaker Bath & Kitchen of Ogden will enumerate the reasons why you'll probably want a curbless shower for your home.
Increased Space
Curbless showers have a larger open floor shower area than conventional bathrooms. You'll have extra room to move around in your shower without the obstruction of a traditional curb or step. Children can easily navigate these bathrooms and reduce their risk of slipping and falling.
Improved Accessibility
Aside from children, a curbless shower is a great option for people with mobility issues. Curbs force them to climb and raise their knees. The seamless design of a curbless shower makes it easier for them to use the bathroom without assistance. This accessible remodeling option can make life much simpler and more convenient for those with limited mobility.
Easy to Clean
Curbless showers are much easier to clean and maintain than traditional shower designs. Without an obstruction, there won't be too much water pooling and soap remnants on the floor. You can run a mop and a drying cloth once or twice every two weeks to get it cleaned.
Enhanced Visual Appeal
Curbless showers look modern and stylish. The open space look is pleasing and catches the eye of would-be buyers (if you're selling the property). With so many color and material options available, you'll be able to find a design that fits perfectly with the aesthetic of your home.
DreamMaker Bath & Kitchen of Ogden believes everyone should have access to the perfect bathroom they've always wanted. We specialize in installing high-quality curbless showers for our clients in your area. Stop searching for "the best bathroom remodeler near me" and call (801) 614-7263 or fill out this contact form to schedule a free consultation.